Bitcoin has matured a lot since it first appeared on the scene in 2009. Initially a small cryptocurrency, it was quickly adopted by a group of enthusiasts. Thanks to diligent evangelizing and its features, quite a few people started using it.
In the beginning, a lot of Bitcoin transactions were via gambling or less-than-legal deals. The anonymity that Bitcoin provides was a big draw in the early days. It does not help that the cryptocurrency's history has been dotted by scandals like the Mt. Gox fiasco.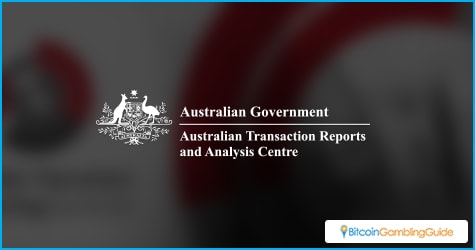 However, as more people used the digital currency, the more they realized how useful it was. More legal transactions came Bitcoin's way and it has managed to move away from its shadier beginnings. Nowadays, Bitcoin can be used equally for legal transactions as shadier one can be.
The problem is that Bitcoin's reputation for under-the-table deals has often made it the target of government authorities seeking to control online transactions. Russia and its threats against Bitcoin users is a prime example of how quite a few governments have reacted to Bitcoin. Australia seems to be following this path as it recently announced plans to regulate the cryptocurrency, on top the challenges already faced by Bitcoin in Australia.
Bitcoin 'misuse'
Australia's financial intelligence agency, the Australian Transaction Reports and Analysis Centre (AUSTRAC), recently released a report named Terrorism Financing in Australia 2014. In the report, the agency states that much of the financing of terrorist groups goes through online and electronic payment methods.
Unfortunately, though Bitcoin has not been specifically named or proven to be used by terrorists, the cryptocurrency is currently in the sights of the agency because of its past history along with other digital currencies.
This scrutiny is a lot more important nowadays since the Australian government is currently overhauling its anti-money laundering and counter-terrorism finance laws. It has been recommended by new Anti-Money Laundering and Counter Terrorism Financing Act that Bitcoin and other digital currencies should be regulated under stricter laws.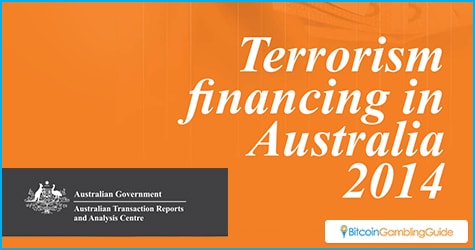 It states:
"While digital currencies have undoubted legitimate uses, the transfer of convertible digital currencies can occur without passing through the formal financial sector. This provides another tool for criminals and terrorist financiers to move and store illicit funds beyond the reach of law enforcement and other authorities and purchase illicit goods and services."
Too harsh a response
This is a troubling move that looks like an overreaction. Though Bitcoin and other digital currencies have greatly matured, they can still be greatly restricted by any attempt to regulate them. This can damage businesses that depend on its use. One of the sectors that can be damaged is Bitcoin gambling.
Being on the gray side of the law can be problematic. The restrictions that regulation can place on any Bitcoin-accepting gambling site can curtail the freedom that Bitcoin gamblers appreciate. In addition, Australian Bitcoin gamblers may soon feel the sting of government prosecution and monitoring.