The 3rd Batumi Casino Forum takes places at Leogrand Hotel in Batumi on Aug. 18.
Part of the Adjara Autonomous Republic Region of Georgia , Batumi has been struggling in recent years to draw in gambling investors with its plan to become the Las Vegas of the Black Sea.
With the help of Smile Expo—the conference organizing professionals behind this year's Bitcoin Conference Prague and Russian Gaming Week—the local government has set up a conference to highlight the benefits of investing in the gambling market in the region.
Noted speakers and sponsors
The conference itself has an interesting mix of speakers and topics. Some of the topics include the history of Batumi's success as a gambling zone, gambling taxation in the region, how to increase offline and online casino profitability, the use of Bitcoin and blockchain technologies in gambling, and how to establish a casino from scratch.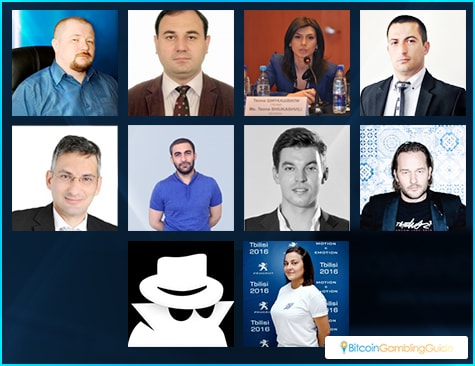 The speakers include several experts in the field like Tim Rehder, CEO of Cubits, Maxim Kononenko, Editor-in-chief of News of Gambling, and Besik Bolkvadze, Deputy Minister of Finance and Economy of Ajara A.R.
The Batumi Casino Forum is also an excellent opportunity for people to network. With a wide range of partners and guests, industry professionals will have a chance to meet and connect with a lot of companies that could help them out greatly in the business.
This ranges from international companies like BetConstruct to regional partners like Smartgambling.ru. Attendees can enjoy meeting up with them in the conference's after party.
The Batumi Casino Forum is an event not to be missed for those interested in investing in the region. It partners know this. That is why industry players like Crytpo-Games and Casexe.
Batumi—an ideal location
Batumi has long been held as a great location for gambling investments. This is based on its location in the Black Sea. Being easily accessible to its neighbors has made Batumi an ideal resort town. As a tourist location, holiday goers will want to have some fun and casinos can be part of that recreation.
In addition to being accessible, it also has the advantage of having legalized gambling. The usual visitors in the port town are from Turkey, Azerbaijan, Armenia and the Middle East. All of these countries do not look kindly on casinos and gambling.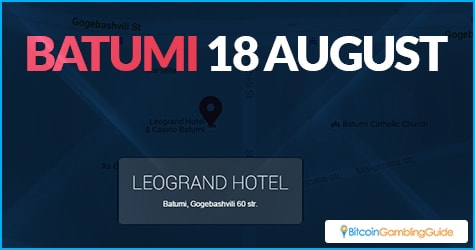 As the closest available option for legal gambling, Batumi can benefit from the influx of gambling revenue and investments. It has been estimated that foreign visitors annually spend around $1.7 billion in the region.
In addition to being a prime spot for offline gambling investments, the region is also an excellent place for online gambling investment, even with a focus on Bitcoin. The Georgian government and industry has been really friendly to digital currencies.
It was only last year when the major Bitcoin mining company Bitfury invested in a new Bitcoin mining farm in the country. The $100 million investment has made the country very receptive to Bitcoin. Even before that, Bitcoin was accepted as part of the payment scheme when it was made easily purchasable via the country's many ATMs.