Horse race betting has never been more exciting than the past weeks, especially when American Pharaoh won the Triple Crown after almost four decades. With the newest race track superstar sweeping the Kentucky Derby, the Preakness Stakes, and finally the Belmont Stakes, any horse racing enthusiast would have dreamed of placing their bets in this year's derbies.
The next US Triple Crown events are due for another 11 months, giving first-time bettors enough time to explore the ins and outs of online horse race betting before wagering on possibly another magnificent finish by American Pharaoh.
For those interested to indulge in the action-packed world of horse racing, here are surefire horse race betting tips to guarantee a worthwhile online betting made better with Bitcoin:
The chosen online sportsbooks do matter
Anyone betting on horse races online must know that sportsbooks are different from oddsmakers. Bookies accept sports bets while the later set the betting odds. However, in the age of online sports betting, it is common to find Bitcoin sports betting sites that already offer odds for each sport they cover.
DircetBet.eu is a perfect venue to wager Bitcoin and other cryptocurrencies on horse races, but keep in mind that it also caters to other sporting events. Those bettors who wish to try their luck exclusively on horse betting can opt to bet on DerbyJackpot, an online horse betting site that recently accepted Bitcoin bets. This is the reason checking the Bitcoin gambling review of a sportsbook first is advised.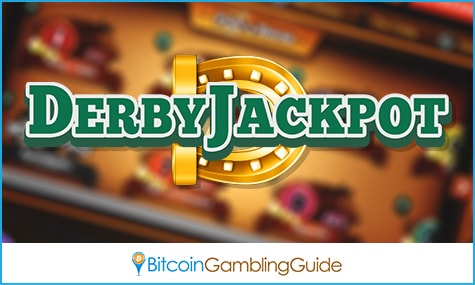 Several bets exist and varying betting style helps
Bitcoin horse betting comes with different kinds of bets, but not all of them are offered on every single sports betting site. Nonetheless, expect to find more options in wagering, including straight bets, pick 3, pick 6, perfecta, trifecta, superfecta, parlay, daily double, exotic, and prop bets to name a few.
Using a combination of these bets can also aid bettors closer to achieving their target wins in each race. Doing this, however, is not a guaranteed ticket to rewards since sports betting still relies on luck, after all.
There are horse races around the world other than the US Triple Crown events
The top three races in the US happen in May and June, with only a few weeks in between for the horses to rest—that is if they will run all three races like what American Pharaoh did.
Online bettors can switch their attention to the UK races, one of which the Royal Ascot's five-day event recently concluding on June 20. More races are underway as the April to October months pack races to entice UK Bitcoin sports bettors.
Bitcoin incentives can go the extra mile
Not all sportsbooks offer bonuses, but expect to find such in Bitcoin bookies. Similar to the Bitcoin casino bonus offerings, the rewards up for grabs in online sportsbooks can increase a bettor's bankroll and push the winning potential higher.
DirectBet.eu, for example, has a VIP program that enables players to receive up to 10 BTC worth of rewards every month by simple placing bets on horse racing and other sports.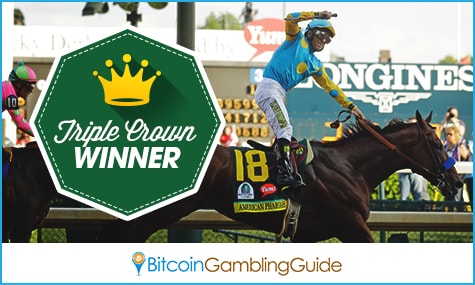 External factors affect the outcome of the bets
Betting on the horse, alone, out of gut feel is normally the case in sports betting, but having a closer look on the other details can improve the chances of gaining wins out of every race.
Considering the jockey when making bets is a wise move since not all of the best jockeys can bring the worst horses to a podium finish. Likewise, there are horses that perform on turf tracks but do badly on dirt. These are only a couple of reasons looking at other factors is also essential before placing Bitcoin bets on a horse.