Betting odds are not just for sports. There are several other events that are now covered by online fiat and Bitcoin sportsbooks. With the growing number of special betting events getting odds online, bettors now have more options to have a chance at winning bets while placing bets on their favorite teams and sports.
Pinnacle, Bet365, and other sportsbooks offering betting odds on special events like the CrossFit, politics, and even award shows. The majority of these fiat and Bitcoin sports betting sites give competitive betting odds for players from across the world.
CrossFit Games 2017
Crossfit Games 2017 features several athletes as they compete against each other. The winner of the event will take home the title of being the fittest person in the world. The event will occur in three separate stages. The first stage has already started as it runs from Feb. 23 to March 27.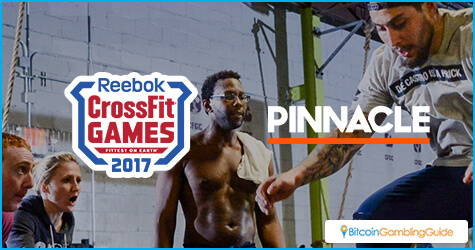 Pinnacle offers odds for the all three stages of the Crossfit Open 2017.
Paris Smith, chief executive of Pinnacle, said:
"As ever when Pinnacle enters a new bet market, we had to start from scratch with Crossfit. When our Growth Sports team started pricing the athletes it was fascinating to see them investigate such a new and exciting sport. They started by looking at the competitors and their previous form and then let the customer betting patterns adjust the lines. We've also opened up some specials around Mat Fraser and Katrin Davidsdottir that have proved to be very popular"
Harry Lang, marketing director at Pinnacle, said:
"Pinnacle is known for bet market innovation and the rapid rise in popularity of Crossfit as both a participation and spectator sport means betting opportunities were the natural evolution. We're happy that Pinnacle is the first leading bookmaker to offer a significant Crossfit bet market on this new and exciting sport and I'm looking forward to seeing which bet types prove to be most popular".
Oscar Awards
The Oscar Awards have come and gone. Moonlight takes home the Best Picture despite a slight mishap with the envelopes. Bet365 was among the many online sportsbooks that offered odds on the nominees for the night. Bettors can find this listed in the sportsbook 'specials' category. Bet365 covers other events under the Specials category, including reality shows and political elections.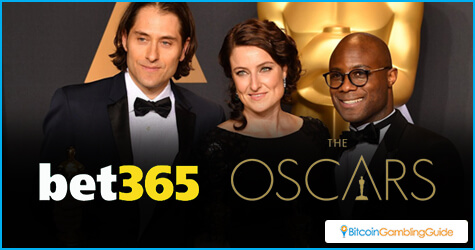 Political and miscellaneous events
Bet365 is not the only online sportsbook that offers bets for political elections or situations. Betmoose, which is a Bitcoin predictions market site, offers a variety of events that players can place Bitcoin bets on.
Betmoose is a peer-to-peer bets and predictions site. It is not a typical sportsbook or any gambling site. The management is not the ones who offer various bets for different events. Instead, it is the bettors themselves that have the opportunity to create unique betting events that comply with the requirements and regulations.
Bettors can create betting events for anything under the sky. This could be a winner of an election, the decision of a country's government for a specific event, the survivor of a reality TV show, or the movement of the Bitcoin value.