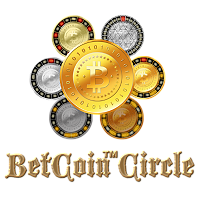 BetCoin proved to the world why it remains to be one of the strongest leaders in the Bitcoin gaming industry after its popular game BetCoin Circle generated a record-high of 2.5 million bets.
Processing these much bets and paying out over 100 million dollars in Bitcoin equivalent is a milestone for this established Bitcoin gambling site, which offers a variety of games including Dice, Prize, Reels, and Casino. BetCoin Circle, now its most sought-after game, employs the mechanics of a typical Bitcoin roulette.
Moreover, BetCoin ensured that online players would have numerous opportunities to win bitcoins by featuring a total of six provably fair Bitcoin roulette games that offer different odds of winning and payouts, ranging from a 2x multiplier of bet to a 25x multiplier. Based on the response from the online community of Bitcoin bettors from different parts of the world, the concept of the Bitcoin game in focus managed to provide high entertainment value and reliability, which reflect the high number of processed bets so far.
Through these game features, BetCoin Circle achieved to attract more bettors into placing bets on any of its six wheels, with the brass circle holding the lowest bet multiplier while the diamond circle the highest. In between these two are, in order of increasing multiplier, the bronze, silver, gold, and platinum circles.
Another factor that made the BetCoin Circle games a huge hit among online bettors is the low house edge, which gives players the advantage in terms of collecting winnings from their chosen wheel.
Besides the success of its BetCoin Circle games, BetCoin is also confident that its other games will receive the same response from avid Bitcoin bettors online, especially that the latter games have also been equipped with the same excellent features found in its Bitcoin roulette games.
BetCoin, with new games bound to be released soon, is, indeed, poised to create new records in the industry of Bitcoin gaming.