Players fear being cheated out of a win. In regular casinos, it is difficult for players to prove cheating dealers. The casino has the cameras, not the players. Online is a different story. On Jan. 25, a player posted a video of a blackjack dealer cheating on YouTube. He was playing in a live blackjack table at BetOnline.
Michael Morgenstern, a self-professed blackjack professional, was the player who posted the said video. His YouTube video exposed the dealer in slow motion. The dealer used a blackjack trick known as "second dealing."
But BetOnline responsibly responded to this issue immediately.
How BetOnline.ag solved the issue
BetOnline responded with two press releases. On Feb. 18, it announced that it "cut" Global Gaming Labs. It replaced the live game provider with live dealer casino third-party vendor Visionary iGaming (ViG.) It was to be "effective immediately."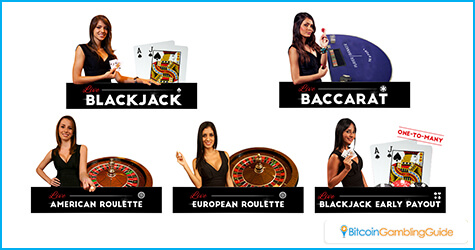 BetOnline said in the press release:
"After client-side complaints regarding the number of available tables, games offered, lackadaisical dealers, and poor hand reporting became commonplace (regarding GGL), BetOnline took on the task of finding a superior Live Casino Vendor. After a month-long search in early January 2017, it was decided that ViG would offer a superior product for the BetOnline.ag Players. ViG was notified mid-January, and as of 18 February 2017, the new vendor is in production on BetOnline.ag. Client feedback has been very positive since the switchover!"
BetOnline issued a second press release on Monday, Feb. 20. It stated that the fiat and Bitcoin gambling site has been notified of the incident that involved a live blackjack dealer and his questionable behavior.
Currently, US-friendly site BetOnline is investigating the issue with the previous live dealer provider. Furthermore, BetOnline requests that anyone affected by the dealer to contact them through email.
This shows fiat and Bitcoin gambling site BetOnline does not turn a blind eye when players give feedback or reports dishonest play happening in its casino, sportsbook, and poker room. Devoting time and resources to keeping players enjoyment high is a positive and promising action.
The blackjack trick
Second dealing is a common blackjack trick. The dealer looks like he is dealing the top card, but he deals the second card from the top. Dealers that know this trick want to keep the top card for themselves, increasing their chances of winning.
In the YouTube video, Morgenstern split twos with the dealer. The dealer showed a king. The first-hand leads to a bust. Morgenstern decided to double down after he got a nine. Now his second hand had a total of 11.
In slow motion, the YouTube video clearly showed the dealer performing the second deal. The dealer moved the next card in the shoe up and dealt Morgenstern the second card, a six. His hand was 17 then. The dealer got the first card, an eight. Morgenstern should have received that card. This resulted in the dealer getting an 18 and ending up winning the round.