Betsoft Gaming is bringing three of their latest Slots3 games to this year's ICE Totally Gaming 2017 in February. One of the featured new Betsoft games is the sequel to their popular Slotfather slots. The three games incorporate Betsoft Gaming's high production graphics and animation that set the standards in Bitcoin slots.
Slotfather II slot
The original Slotfather slot is a parody of the Godfather movie. The slot uses an Italian Mafia theme as well as symbols that reference the movie. What made the original game interesting is its numerous bonus features. This includes the Underboss scatter mode that turns all high payout symbols into the Underboss symbol.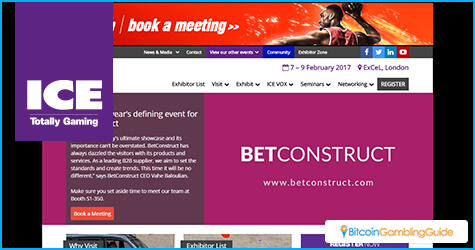 Slotfather II might likely be a parody of the Godfather II movie. The sequel will still have an old school gangster theme and art references to the mafia. The slots will include large symbols that can cover a whole reel. The latest Slotfather II will use the new Shift platform of Betsoft. This results in a number of interesting bonus rounds and cinematic animations.
Fa Fa Twins slot
The Fa Fa Twins is an anime-style slot. Much like the Good Girl Bad Girl slot, Fa Fa Twins will have two anime twins who host the game. The slots will include many Japanese symbols and will use an Asian theme. Fa Fa Twins will also feature a 243 ways-to-win or paying feature.
The anime theme is a refreshing change from Betsoft's western art style. The team previously made the art style fit the anime theme with their Kawaii Kitty game by using bright colors. Based on the style of the game being developed, Fa Fa Twins might a magical girl or J-idol style game. It might also use the same bright colors as Kawaii Kitty in order to give the slot an anime feel.
Sin City Nights slot
This Betsoft Gaming slot is a Las Vegas-themed slot game. Sin City Nights already became available in several Bitcoin casinos like BetChain Casino and FortuneJack. The most notable feature of the game is how the reels spin. While other slots have spinning reels, this one has symbols that fall down into the reels.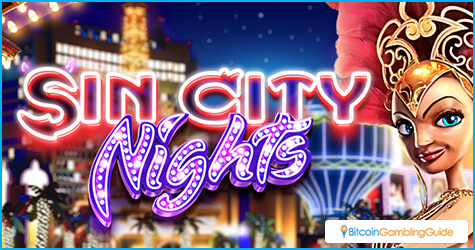 The falling symbols mechanic creates a unique gameplay feature. Any symbol player matches disappear from the reels. This activates a small re-spin that has new symbols taking up the free spaces in the reels. Should a player create a match during this re-spin mode, they get a score multiplier and another free re-spin. The free spin bonus expands the falling symbols mechanic by tripling the score multiplier.
Betsoft enthusiasts have a lot of reasons to check out this year's ICE Totally Gaming 2017. They can also start playing Sin City Nights at top Bitcoin casinos to give Betsoft's latest slot a spin. These three games are perfect additions to Betsoft's excellent titles like Boomanji slot and The True Sherriff slot.