This year's UEFA European Championships are slated to begin this June 10, with the final match set on July 10.
During this one-month period, over 24 teams from all over Europe will converge in France to determine who will bring home the 2016 Championship trophy. With participants determined by who did best in their local divisions, UEFA Euro 2016 brings the cream of the crop together to see who really has Europe's best team.
Divided into six groups, the 24 teams will fight it out in their individual groups. The top two of each group will progress to a round of 16 games to pare it down to eight teams for the quarterfinals. After that, it will be single-elimination round, with winner fighting winner until a champion is declared.
Overall, there will be more than 50 games within the 30-day tournament that truly put every team's skills and perseverance to become the victor.
Where to place bets
With over 50 games to be wagered on, there will be a lot of sports betting going on. Considering that there are several strong teams participating, betting on Euro 2016 would be exciting and rewarding.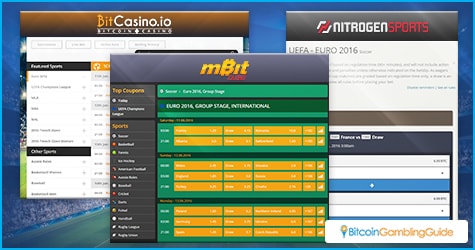 For those who want to get into the action, there are several options to choose from. This can depend on how a player wants to bet. For example, players who want to bet on individual games should check out the odds being offered by the BitCasino.io sportsbook. The first 12 matches already have odds placed on them.
Another sportsbook already offering odds for these matches is mBit Casino. It is still early, though. The odds can shift quickly, depending on what news comes from the various teams. Injuries and emergencies can quickly shift them up or down the mBit Casino sportsbook.
Players may also want to shop around other sportsbooks like EastBridge to figure out which of them offers the best odds. Similarly, some sports bettors may not want to place bets on matches just yet. They may wish to place bets while the game is on or on the day of the match itself.
Several online sportsbooks like BetCRIS and DirectBet accommodate live betting or same-day betting. There are also sportsbooks already offering odds for which team will be the ultimate winner like OneHash. For those who are confident enough in their favorite team, this may be a good wager.
Distinct favorites
One of the advantages of going over the various sportsbooks is that odds can be compared against each other. Though they are not 100-percent foolproof, most odds properly reflect a team's chances. Right now, there are several distinct favorites.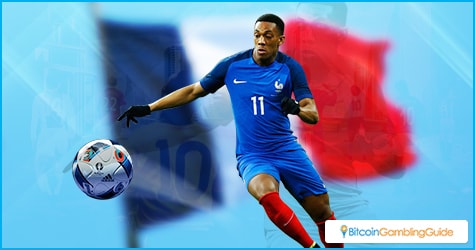 For one, the leader of the pack is the French team. With strong odds in their favor, many sportsbooks are projecting this team as a strong contender for the ultimate winner. Other favorites include Portugal, England, and Spain.
All of these countries field solid lineups and may provide an upset for France. The only sure fact about the upcoming Euro 2016 is that it is going to be an exciting battle for the number one spot and that the football fever will be at its highest once again.