Establishing a more solid control of its market position, Coinbase as an exchange continues to improve its services by releasing new and improved features. With the latest update at hand, this company further marks its expertise and dedication to create a seamless Bitcoin experience targeted at the US market.
Coinbase' latest update, which was first rolled out for the European and UK customers, has finally fully enabled every user in the US to connect their debit cards to buy Bitcoin. Yes, even Bitcoin bettors can.
Debit cards now on board
With the recent development that allows users to buy coins through their Visa or MasterCard debit cards, the US consumers are guaranteed of convenience now that they are provided with different options to maximize the Coinbase services.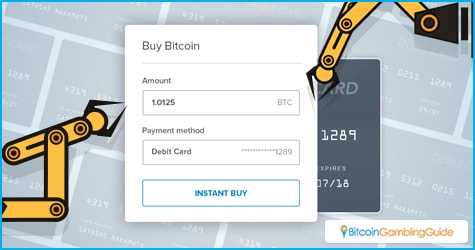 What sets this apart from the other means of purchasing bitcoins is the ability to instantly credit the funds to the respective accounts. This process skips the bank transfer part, thereby delivering quick transactions.
Moreover, purchases made with a debit card are not subject to any external authentication—a feature that is exclusive to the US market. However, it comes with a 3.75-percent fee, which is almost three times larger than the fee charged through bank transfers.
This initiative was started in March 2016, beginning with only one percent of the US customers. Over time, Coinbase continued to add more consumers, and finally enabled 100 percent of the US consumers to benefit from the latest feature beginning April.
Since last week, every Coinbase account holder based in the US can conveniently acquire bitcoins. This means that the company is well prepared for accommodating over 5.2 billion debit cards in circulation.
Adding a debit card made easy
Linking the bank account to the Coinbase account was initially a mandatory procedure upon signing up. This involved a rather convoluted process of requiring various steps to be undertaken. Instead, users can simply integrate their debit cards with Coinbase on the website and through the Coinbase mobile app for iOS and Android devices.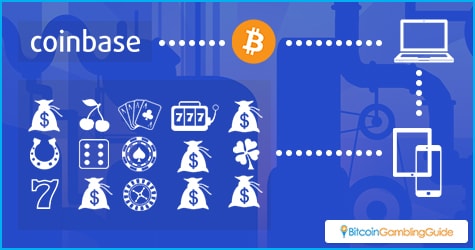 Adding this option for the first time initiates an ID verification step. This is the only requirement, though, and using the debit card for buying bitcoins will be as easy as clicking or tapping a few buttons from here on.
Once added, Coinbase users can begin buying bitcoins not exceeding $250 worth of bitcoins per day. Compared to what people could buy with Coinbase' original $10,000 daily limit, however, this is a severe downgrade.
Bettors to benefit too
Coinbase is known for its strict protocols against accounts used for gambling-related activities. This is the reason that some players have abandoned their Coinbase accounts.
Doing so, however, proves to be not the best option, especially now that instant Bitcoin buys are finally available. Instantly getting bitcoins that can be wagered later on is undeniably attractive, especially for players aiming for a winning streak.
The workaround for Bitcoin casino players, therefore, is to dedicate another online or mobile Bitcoin wallet to which the coins purchased from Coinbase will be transferred. In this way, the players can still benefit from the much-welcomed function on Coinbase, without violating the terms of the company.