The Belmont Stakes were run this weekend and it was a surprising event. The last leg of the Triple Crown, no horse was seeking to win that lofty title this year. However, there was still plenty of drama in the competition.
A lot of people were thinking that Exaggerator was going to win this one the same way it won the Preakness Stakes, but it seemed that it was a time for a surprise as Creator managed to take the lead and win the race.
Creator pulls an upset over favored horses
The most surprising element of Creator's win is that he was not even on the radar, except as a backup bet. The top picks for the race were Exaggerator, Lani, and Destin. Exaggerator performed poorly with its final standing as 11th.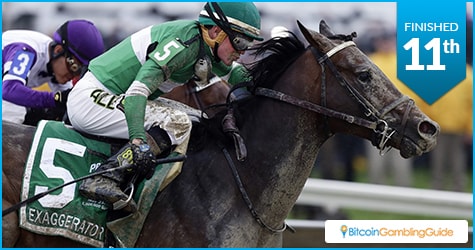 Part of the blame can be placed on the horse's jockey, Kent Desormeaux, who held back the horse in hopes of pacing it for the notoriously long Belmont track and catching up with a burst of speed. He acknowledges this in a post-game interview:
"I don't know if there would have been any difference in the outcome. When I picked him up at the quarter pole to try to win the race, there was nothing there."
Lani and Destin performed much better. Lani placed third, while Destin managed to get a close second. Creator's finish was definitely a close one, with the horse and Destin neck-to-neck for the final stretch.
Creator's win was not just because of the horse's abilities. Creator's owner, Winstar Farms, made a late entry of Gettysburg. Creator's stablemate was a great help by setting the pace of the race, allowing for Creator to keep up for a majority of the race. This pace let it win by a nose–the fourth time that actually happened in the Belmont Stakes.
Surprise finish at the Belmont Stakes
The race results were surprising over all. The first three were already mentioned, but the fourth place went to Governor Malibu, who had pretty low odds at 21-1. In fifth place came another favorite, Stradivari. This was followed by Brody's Cause, then Cherry Wine, who was marked to win at 8-1. Other favorites that came late were SuddenBreakingNews at 9th, while Exaggerator came in at 11th.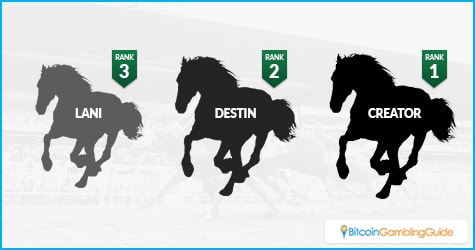 For those who bet on Creator, he had odds of 14-1 on him. This was a major pay day for those who bet on him to win the Belmont Stakes 2016. The acknowledged payout is $34.80 for every dollar bet on win. Bettors who wagered a place or show for Creator would get $14.60 and $9.40, respectively. Destin bettors would win $9.40 and $6.20 for place and show wagers. Finally, Lani show bettors would get $6.60 to a bet.
As Creator wins Belmont Stakes, this year's big races are over. There will still be betting on some races, but the excitement will fall off until next year. This year's Belmont finish was just part for the course for this year of surprises.