The world's largest casual games developer Big Fish Games now accepts bitcoins through its partnership with Coinbase, a Californian payments company that manages Bitcoin transactions.
Big Fish is a popular producer of online and mobile arcade games and the first one to tap Coinbase's transaction platform, allowing the developer's customers worldwide to buy its online games and in-app purchases using bitcoins – another step towards innovation in Bitcoin gambling.
"Being able to offer Bitcoin payments to our consumers through Coinbase is just one more way Big Fish is meeting demand and setting the pace for the mainstream consumer and for the mainstream industry," said Paul Thelen, founder and chief executive officer of Big Fish.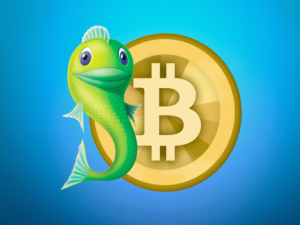 Through the technology provided by the cloud-based Bitcoin wallet, players will be able to enjoy all of Big Fish's platforms, including its popular mobile casinos by paying less in a secure environment, especially with Coinbase's risk-free exchange rate for instant US dollar transactions.
Coinbase co-founder Fred Ehrsam said, "Big Fish not only wanted to have an alternative and less costly form of payment, but also wanted to stay ahead of the curve by offering its customers options on how to pay for their entertainment."
Although controversial, Bitcoin is seen by Thelen as the future of payment technology that will soon be utilized by many gaming developers. He even said Big Fish is excited to provide this new payment method to its almost 105 million game players who visit its game app store annually.
Thelen has added that this is, in fact, not a test, and that he is confident that this move will prove to be a success with the reassurance given by Big Fish's team up with Coinbase, a reputable and secure company specializing in Bitcoin.
Turning over $266 million in the previous year, Big Fish is poised to generate higher in the coming years with its acceptance of the popular digital currency.