Over the past few months, there have been several bits of news which will help shape the future of Bitcoin in India. Uphold has partnered with YES Bank, ZebPay added new features for Bitcoin trading, and Bitcoin has officially been deemed to be legal in India.
Bitcoin is legal in India according to report
Although Bitcoin is not controlled nor influenced by banks and governments, the topic of legality is a pressing matter in the cryptocurrency space. Various countries are looking at what they can do to regulate Bitcoin while not hindering the growth of this disruptive technology too much. Over in India, things are looking on the up, as a recent report indicated how Bitcoin is legal in the country.
That being said, the government of India is well aware of the dangers and challenges Bitcoin and cryptocurrency pose. Money laundering and illegal activity have always been associated with Bitcoin, even though the popular cryptocurrency does not lend itself to be used for nefarious purposes due to its inherent privacy concerns.
The report also made a mention of what it takes to set up a Bitcoin business in India. Residents may operate on an individual basis, whereas foreigners would need to find a willing bank partner before setting up shop. Additionally, there are various legal, commercial, and tax considerations to take into account, similar to any other country in the world.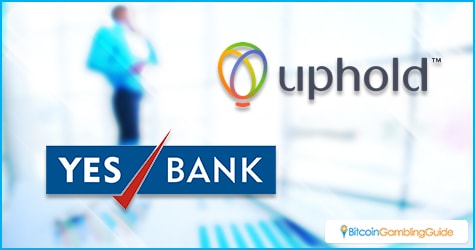 In the end, a report showing that Bitcoin is legal under Indian law doesn't mean there will not be additional legislation and regulation in the future. At the same time, the report mentions how embracing Bitcoin is a lot easier than fighting it, albeit a hostile and aggressive stance towards cryptocurrency would not be a viable solution to keep fiat currencies strong.
Uphold and YES Bank Partner Up
Uphold is a foreign company active in the Indian Bitcoin market, who found a willing partner in YES Bank for all of their cryptocurrency-related business. Keeping in mind how YES Bank is India's fifth largest private bank in the country, this partnership is being viewed as a major vote of confidence by the financial organisation as far as Bitcoin is concerned.
Through this partnership, customers will be able to move funds in and out of their YES Bank account a lot faster. Uphold offers a cloud-based money system, where users can exchange between various fiat and crypto currencies, as well as precious metals. With the growing adoption rate of mobile devices in India, financial apps are becoming more important. Through Uphold, anyone in India can access Bitcoin with a few taps on the screen.
ZebPay Improves In-Wallet Trading Features
Another vital sign of Bitcoin adoption in India comes in the form of leading wallet provider ZebPay expanding their trading features. These new features are aimed at professional traders, although novice cryptocurrency enthusiasts can benefit from these new tools as well. The addition of native currency balance display in the Bitcoin wallet is a great step to attract new users, as a Bitcoin-only balance can be quite confusing.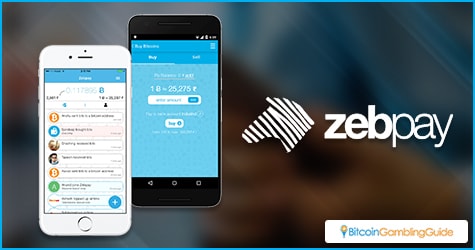 Moreover, ZebPay introduced a feature that lets users set their own buy or sell price, and leave the order open until filled or cancelled. Doing so opens up exciting opportunities for ZebPay users, as there is no expiry date for these orders. Keeping a close eye on the Bitcoin market price is advised, though.
All in all, the future's looking bright for Bitcoin in India, but there is still a lot of work to be done. Without proper Bitcoin regulation, there will always be doubt in the minds of consumers whether or not they can legally get involved in Bitcoin. That being said, too strict regulation will hamper growth in India, which should not be the end result by any means.