Bitcoin affiliate programs let individuals earn revenue when they drive traffic to a Bitcoin casino. People looking to take advantage of the program need to know the Bitcoin affiliate program procedure or how the program works.
How does an affiliate program work?
When an affiliate joins an online casino's Bitcoin affiliate program, they will receive a unique referral URL. This URL acts as a gateway toward the casino through an individual's website, email signature, or social media accounts. The affiliate earns money when a paying customer uses the URL to visit the Bitcoin casino and spends their bitcoins in it.
How can affiliates earn commission?
Various affiliate programs have their own revenue share model or other setups for affiliates to earn a commission. For example, a gambling site might offer a 10-percent commission for every Bitcoin a referred player has bet.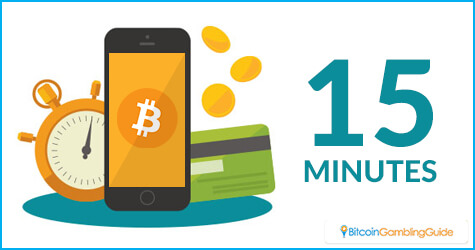 Bodog and Bovada are examples of gambling sites with a Bitcoin affiliate program like Betting Partners. Affiliates enjoy a 45-percent commission for any Bitcoin spent by their referrals in their casino. They also earn a 35-percent commission for cross-channel net spending.
Most Bitcoin affiliate programs compensate their affiliates with bitcoins. Other companies, on the other hand, might offer a fiat commission.
When will affiliates receive their commission?
Affiliates usually receive their payment or commissions twice a month.
How can a person become an affiliate?
People who are interested in joining an affiliate program must have a way to drive traffic to a company's website. One way of joining a program is to have a website with a decent domain authority score.  These sites have a good chance of appearing in the first page of a search engine site. Bitcoin casinos will not miss the opportunity of having their URL appear in a website with a high domain authority.
Can an individual be an affiliate without a website?
The goal of a Bitcoin affiliate program is to increase the number of traffic toward the casino. If an individual achieves this without having a website, online casinos might consider making them an affiliate. In this case, potential affiliates must send the company their marketing plan. This plan should state how an individual can reach out to their target market or demographic.
Are there limits to the use of links to different websites?
Most Bitcoin affiliate programs do not limit the use of referral links in different websites or other online venues. In fact, companies encourage affiliates to make full use of the links in appropriate websites. Doing so benefits both the company and the affiliates since this can drive more traffic to the site.
Can affiliates use black hat SEO practices in driving traffic?
Black hat SEO practices lead to affiliate account closure. One of these practices consists of sending multiple comments that contain the referral URL in one website.