California and online poker have had a long history. It started in the poker boom of the early 2000s, when everyone wanted to be part of the poker trend. The legislation fell through then, but it has not stopped people from making further efforts.
As the saying goes, persistence pays off. Last April 27, a California Assembly committee voted 18-0 on Bill AB 2836, which has the potential to legalize online poker in the state. It was a good start, but there are still a lot of committees and votes to go through before the bill actually becomes a law.
Main obstacles to overcome
Those hoping for a California online poker bill to push through this year should not be holding their breath, though. Legalization faces several obstacles. The biggest one is that it is an election year. Supporting online gambling does not play well with voters, no matter what the spin is put on it. Most Democrats and Republicans are leery of showing support since it is an ideal attack point for their political opponents. Expect the votes on the bill to be skewed toward the 'no' side.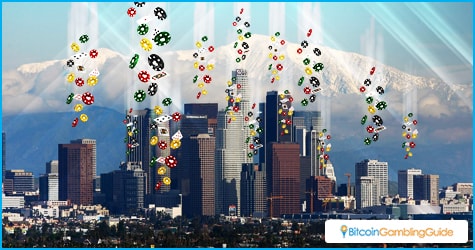 If that was not enough, there is trouble with all of the factions involved. Online poker in California comes under the umbrella of three overlapping groups: the racetracks that control part of the gambling in the state, the American Indian association that handles casino gambling, and the online poker rooms. Each of these factions wants a piece of the pie, and they do not play well with others. Previous attempts at legislation have been blocked because of dissension between these groups.
With these factors in play, any legislation that would legalize online poker will have a tough time. At best, people may see California legalize online poker by the end of 2017.
What's in store for Bitcoin?

For Bitcoin gamblers, legalizing online poker would be a welcome change. Bitcoin poker players are already active in the state, specifically through offshore online poker sites, and this is mostly through unregulated sites that accept Bitcoin. Online poker legislation can be a great help to them because with regulation comes oversight.
The Internet is a breeding ground for scam sites and illegal sites that would run away with a person's bankroll. Proper regulation ensures that gaming sites are legitimate and are operating aboveboard. It also gives people a legal recourse when something goes wrong.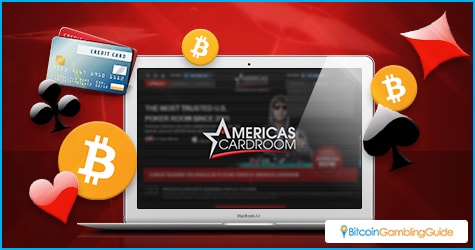 There can be a bit of a problem, though, with the legislation. The latest ruling from the California court was that Bitcoin was property and not currency. Judge Dennis Montali declared that bitcoins were an "intangible personal property" in a bankruptcy case early this year. Since a lot of gambling legislation is concerned about legal currency, the status of Bitcoin may need a bit of clarification.