Several campaigns have been launched to globally promote Bitcoin. Some of the efforts directly push Bitcoin usage to the public while others take the more subtle approach, gradually introducing the digital currency to certain markets.
One of the subtle yet effective Bitcoin awareness campaigns to date is through Bitcoin gambling. The Bitcoin gambling market is considered to be among the thriving sectors in the cryptocurrency ecosystem. There was even an instance when about half of the global Bitcoin transactions comprised micro bets on various casinos that offer Bitcoin slots, table, and dice games to name a few.
However, it is clear that it is the Bitcoin casino games that tend to get the job done of attracting more people to indulge in using the cryptocoin. This trend slowly changes, though, as the attention seems to shift toward other online gaming sectors like Bitcoin sports betting and eSports.
Getting to know Bitcoin through sports
Each country has its own set of favorite sports, but the majority of today's population love to play and watch football games, basketball competitions, and boxing matches. Thus, using these sports as a medium to introduce Bitcoin to a wider community of global sports aficionados is the most viable option.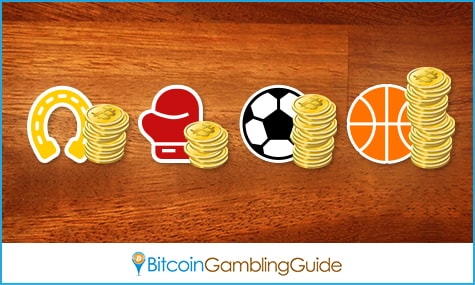 When the 2014 World Cup in Brazil took off, several Bitcoin sportsbooks took it as an opportunity to provide sports bettors with an alternative in placing bets. However, more than increasing business profits is the common idea to make use of football's popularity. Several gaming websites running on Bitcoin were launched in time for the international event, and this strategy proved to be fruitful enough.
In the US, Bitcoin—through payment processor Bitpay—even became the sponsor of last year's NCAA-sanctioned post-season collegiate American football bowl game, changing its name to Bitcoin St. Petersburg Bowl.
Moreover, the boxing world opened its arms to Bitcoin bets when this generation's boxing superstars Floyd Mayweather Jr. and Manny Pacquiao finally dueled in the Fight of the Century.
Other than these, even Dogecoin, the meme-inspired altcoin, sponsored NASCAR racer Josh Wise in last year's race.
eSports tourneys shine light on Bitcoin
While Bitcoin awareness through sports gains more ground, it still needs to tap other sectors. Fortunately, the eSports niche is the next perfect venue to forward the use of the digital currency.
Already a popular market in online gaming, eSports continue to grow bigger internationally as more tournaments are held, with each constantly increasing the number of supporters and participants. With the most in-demand games like League of Legends, Dota 2, and Starcraft 2, pairing Bitcoin with these names and competitions will help its awareness campaign reach farther.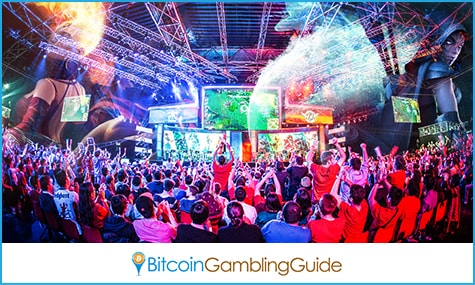 In fact, this year will witness the second edition of the biggest annual eSports event called The International. It is a Dota 2 event that boasts an insanely huge prize pool. The first installment registered a $2 million prize pool, but this year's The International prize pool currently sits over $13 million.
The strong support of the community in this event is reason enough for this niche to become an ideal setting to spread Bitcoin awareness. Sponsoring similar events or tying up with the organizers can go a long way, but more importantly, these games and tournaments are already available in the Bitcoin gambling industry.
Select websites like VitalBet, Nitrogen Sports, Leet, and OneHash already allow players to either bet on the matches or play the games using Bitcoin. In fact, Bitcoin's benefits in eSports already began to be showcased when Xapo linked with CEVO and Leet earlier this year.