There is new malicious software named Ransomware that is currently lurking in the network in search for contents of an electronic device and other peripherals connected to it.
The software intends to seize the contents of a user's hard drive and encrypts all of its content usually through internet pop-ups or e-mail. Once a user clicks on one of these false advertisements, a message appears informing that all personal files on the device have been encrypted. As a result, this leaves the victims incapable of accessing their files.
Its encryption is a fortress, and is typically out of reach without the decryption key. How do users get a hold of this key? This is where the plot twist comes in.
Of course, these hacks are not merely intended to act as a nuisance. In this scenario, victims face a dilemma of whether to pay a compulsory ransom ranging from $100 to $10,000 or face the consequence and have their files deleted.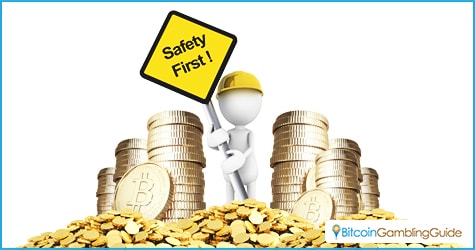 In addition to the trouble the victims are already going through, the criminals usually impose a deadline for the ransom to be paid. Moreover, Ransomware demands Bitcoin payments on most occasions to eliminate the likelihood of transaction reversals and to avoid getting traced.
Safety measures
Although the possibilities of completely eradicating this threat are slim, there are ways to keep files out of harm's way.
Users must always maintain antivirus software and a firewall. This serves as the first line of defense against the dangers circling the Internet. Using pop-up blockers can also reduce the risks of succumbing to the Ransomware.
Online gamblers, regardless if playing in a real-money or Bitcoin casino, should list this as a top priority since there are thousands of pop-ups that appear upon accessing numerous online gaming platforms.
Furthermore, it is essential to always back up important files on computers. If this method is employed, threats like this one will have inadequate impact on its potential victims and leave players of multi-currency casinos at peace.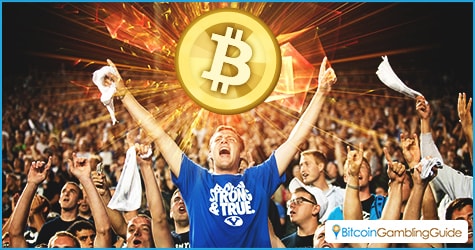 Bitcoin vulnerable but continues to display exemplary performance
These testing issues Bitcoin face leave cryptocurrency under ill light. After all, the technology is not intended for such malevolent acts. Bitcoin is on its way to becoming a mainstream currency, and undertakings like this—Bitcoin as ransom money—hold back the progress of digital currency.
Nevertheless, these misgivings still lack the ability to outweigh the advantages of Bitcoin. With the right comprehension of the technology, individuals can look past the misfortune cryptocurrency has gone through as Bitcoin continues to pave its way toward a more illustrious status.
Its different applications such as payment abilities, online gaming features, and profit-making opportunities still advance as a preference for an increasing number of individuals.
In effect, Bitcoin is not a two-dimensional technology that exhibits all of its characteristics. There are also other aspects individuals should be informed about to get a view of the bigger picture.
Similar to other technologies and currencies, Bitcoin is not immune to everything. The innovation of its components, however, continues in order to provide quality services to cryptocurrency users.