Brazil's relationship with Bitcoin is at an all-time high. The country's largest bank sees the advantages of the Blockchain technology underneath the Bitcoin currency.
Bitcoin is not a regulated currency in Brazil, but the Central Bank of Brazil gives all companies that transact with Bitcoin its blessings. In 2017, there are a number of Bitcoin gateways, exchanges or places where anyone can buy or sell Bitcoin, especially for those who wish to indulge more in Bitcoin gambling.
Bitcoin in Brazil
Banco Santander, Brazil's largest bank recently made a report on whether banks and financial services should accept Bitcoin or not. Credit and debit card transaction settlements are slower than in other country.
While banks in western countries can finalize a credit card transaction in two days, banks in Brazil could take several days to accomplish. The long settlement period is how credit card issuers and acquirers make a significant amount of revenue.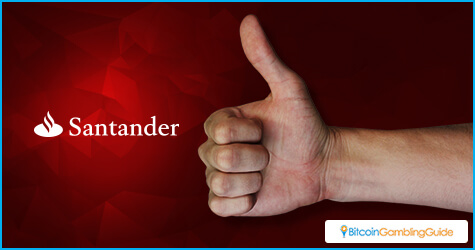 The adoption of Bitcoin in the Brazil market can be a significant threat to credit card companies in the country. Bitcoin transactions are faster than fiat transactions. Bitcoin owners do not have to pay for transaction fees or other charges found in credit card transactions.
The Bitcoin market in Brazil also grows at a steady pace. In fact, the total value of Bitcoin traded in exchange sites within the country surpassed the gold spot trading value in early 2016. In the middle of 2016, the trade amount was over $91 million worth of Bitcoin in just one week. Those who are trading Bitcoin are those who want to invest in the rising value of Bitcoin.
There are more than 200 merchants in Brazil that accept Bitcoin. Most people in the country also use the digital currency to pay for goods and services in foreign countries. This allows them to avoid paying any taxes when transacting with other companies abroad.
Buying Bitcoin in Brazil
Brazil has no shortages of ways for any person to buy Bitcoin. Those in the country can head over to a reputable Bitcoin exchange to buy bitcoins. Alternatively, they can use the first-ever Bitcoin ATM in São Paulo.
Mercado Bitcoin
One of the first and the largest exchanges in Brazil is Mercado Bitcoin. The site allows people to sell and buy Bitcoin with other people at a competitive value.  Users can also purchase Bitcoin via Brazil bank transfers.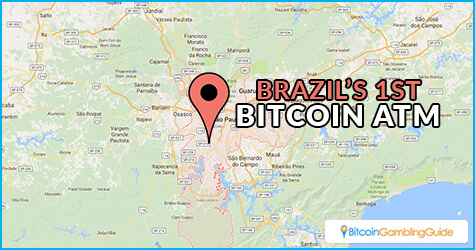 CEX.io
CEX.io allows users to purchase Bitcoin with credit cards, bank transfers, SEPA transfer as well as cash. Users who use a credit card to purchase Bitcoin can receive their digital currency immediately.  Users can also exchange their Bitcoin to USD or EUR in CEX.io.
CoinMama
This exchange is one of the first to allow people to buy Bitcoin with a credit or debit card. CoinMama has a reputation among the Bitcoin community as one of the trustworthy Bitcoin exchanges in the industry. Credit card payment in CoinMama is faster than other Bitcoin exchange.