The approval last year of daily fantasy sports (DFS) in New York appears to be a good decision as the state raked in about $2.8 million in taxes during the first five months.  This amount is only 15 percent of the total gross revenues of all DFS companies in the area.
The DFS companies have a temporary permit to offer its fantasy sports service to people in New York. Only a few of these companies accept Bitcoin like MVP Lineup. New York's fantasy sports market could get more out of the digital currency.
Legalization of DFS in New York
The legalization of DFS was possible because of the NY Legislature's DFS bill. The bill states that even if DFS has players pay money to participate and gain monetary prizes, it is still a game of skill and not one of luck. The skill a player uses is the knowledge of creating an effective football team.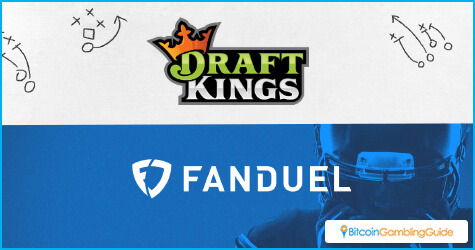 When the DFS finally got the green light from the state, football season was almost upon the bettors in New York. In November alone, the market got about $4.4 million in combined gross revenues. This was about $667,129 in taxes for the state. The lowest earnings of the DFS market were $2.83 million in September which is still considerably high.
The total gross revenue from DFS companies like DraftKings, which merges with FanDuel, and Yahoo in New York came in at $18.6 million. This was during a five-month period between August and January this year. The $2.8 million in taxes is going toward the New York Lottery fund and as education aid.
New York currently has the highest tax percentage of 15 percent than other states. The second highest goes to Missouri which is only 11.5 percent while Tennessee has six percent. The state justifies the high tax percentage because the state has one of the largest populations in the country. This makes New York a lucrative market for any DFS company.
Bitcoin DFS market opportunity
MVP Lineup is just one of the few DFS companies that are opening its doors to Bitcoin owners. This is a missed opportunity for fantasy sports providers because the operators, as well as the players, could gain more when Bitcoin comes into play at Bitcoin fantasy sports.
When a player pays for his fantasy team with a credit card or e- wallet like Skrill, operators will have to wait for a couple of days in order to receive the payment. Operators will also need to pay for transaction fees on the payment. Bitcoin payment is faster than fiat currency and it does not come with any transaction fees.
DFS players will have the option of playing anonymously in websites that take Bitcoin. Unlike credit cards or e-payment options, anyone can buy Bitcoin without using his personal info. This is a large benefit for any fantasy sports player who wants to protect his full name or phone number.