The world of Bitcoin is filled with many exciting projects, some of which transcend into the realm of physical items. Bitcoin Empire, a Bitcoin card game, raised over twice their Kickstarter funding goal not too long ago. By bringing Bitcoin into the physical realm, the designers hope to raise awareness for cryptocurrency.
Bitcoin Empire card game is quite versatile
As the name suggests, Bitcoin Empire is a physical card game that serves multiple purposes. First and foremost, the game is a great way for tabletop enthusiasts to play a different type of card deck. But the game also serves an educational purpose, as every card tells a story about the Bitcoin ecosystem as a whole.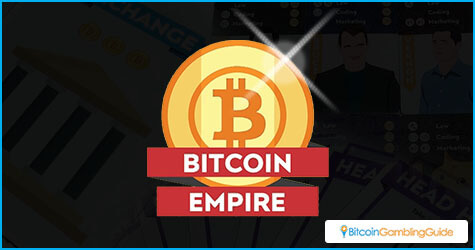 All characters portrayed in the game cards are inspired by real people active as Bitcoin industry leaders. Names such as Charlie Shrem, Roger Ver, Dorian Nakamoto, Jered Kenna, and the infamous Doge of Dogecoin are all part of the game deck. There is also one Satoshi Nakamoto card in each deck, which serves as an homage to the creator of Bitcoin.
The playing cards making up the Bitcoin Empire decks are all custom-printed. With a wide range of cards to play with and multiple turn phases to go through by every player, the outcome of every game is virtually impossible to predict. Every turn comprises of a Mining Phase, a Draw Phase, and an Action Phase, as outlined on the Kickstarter page.
Many people see Bitcoin as a liberation from the banking system, and the Bitcoin Empire card game reinforces that statement. Understanding this new breed of finance and money is of the utmost importance, and the game is created to aid in that regard. Moreover, the card game is also an educational tool for entrepreneurship and investing, as well as teaching players how they can build up an asset portfolio and manage their wealth.
It is the first time someone brought a Bitcoin-themed card game to the tabletop industry. Rather than creating a complicated board game, Bitcoin Empire is a fun way to get involved in the Bitcoin ecosystem. Anyone can pick up the basics of this game rather quickly, and learn a few things along the way.
Digital Bitcoin-themed games have performed well so far
Whether or not Bitcoin Empire can emulate the success of its digital counterparts remains to be seen. Spells of Genesis is the most popular digital blockchain based trading card game in the Bitcoin world right now. But the difference with Bitcoin Empire could not be greater, even though both offerings are enticing card games.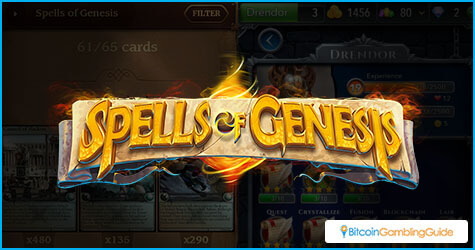 Spells of Genesis is an entirely digital game that uses blockchain technology to create in-game assets. Bitcoin Empire is a portable physical Bitcoin card game that can be used anywhere in the world, regardless of an Internet connection.
Moreover, there is something about a physical card game that makes Bitcoin Empire more appealing to the general masses. The vast majority of Spells of Genesis players are people who were already part of the cryptocurrency revolution and could also be fully immersed in Bitcoin gambling. Bitcoin Empire can serve as a tool to grow that community in the coming years.