There are a lot of Bitcoin casinos out there. The online gambling industry has veritably exploded with Bitcoin gambling sites. This is thanks to how Bitcoin makes it easy to set up an online casino. The main obstacle for many would-be gambling site operators is how to get online gamblers to pay for their bets. Normal methods are too slow and often have heavy requirements.
With more Bitcoin casino opening up, the big question of many Bitcoin gamblers is which of them to play at. Single-game websites are easy to sift, though. All players need to do is drop by and play their main offering. However, for larger websites, it can be difficult to pick out which casinos to play at. One of the criteria that Bitcoin gamblers should seriously take a look at is the game developers that signed up with the site.
More and better games
Gambling software does not just come out of nowhere. Single-game websites often develop their software on their own. For casinos that need a ton of games to operate, they need professionals. This is where game developers come in.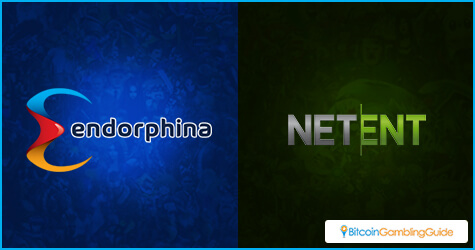 Game developers like Endorphina and NetEnt create games that they license out to various casinos. Making a top-notch game is a lot more difficult than it looks. For example, take a look at one of the top games out there.
Endorphina's Satoshi's Secrets slots features high-quality graphics and audio, combined with great gameplay. This is the sort of product no one can make alone in their basement or on their single computer. You will need dedicated artists and coders to create this smooth a game. It also takes money to make one.
To get back its investment, Endorphina licenses out its games to operators. The usual deal is that they get a small cut of the revenue from the game. This partnership between operator and developer is not just limited to games. It can also be about the platform that handles the Bitcoin casino's operations. Some software developers license out a whole platform that handles accounts, payments, and game integration.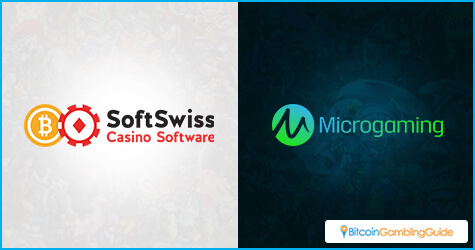 Narrowing down choices
This is why knowing which gambling software developer working with a site can help you decided on whether you should be gambling there. High-end and reputable developers do their due diligence when licensing out their software. If a brand is associated with a disreputable site, it can potentially damage future revenue streams. If a Bitcoin casino proudly displays a well-known brand like SoftSwiss or Microgaming on its site as its software platform, then you can be sure that the site will not be cheating you anytime soon. This also applies to any sites that offer games from big name developers like NetEnt.
Online gamblers should seriously check out which software developers are being offered at a site before they decide to play there.