Online casinos depend on their use of a dependable platform if they want to be able to operate well. A lot of them turn to established solution providers to help with it, while others develop their own proprietary platform.
Every new online casino has to choose which platform to use, though they usually have to change them a lot to meet their needs. This is what seems to have happened with Bitcoin.com Casino.
Launched only last May, the online casino started out by using the SoftSwiss platform. However, it seems to have changed its mind and underwent a complete overhaul as it shifted to Bitcoin Games, which is a redesigned version of Bitcoin Video Casino—a retro-style Bitcoin casino acquired by Bitcoin.com.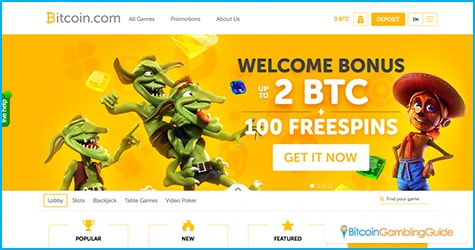 Surprising move
This change is something that comes from nowhere and is very surprising. First of all, there was no indication of trouble at all. No formal announcements were made or press releases posted online. From what can be seen on the site, there are not even hints about a past association with SoftSwiss. Bitcoin.com has completely changed its Bitcoin casino that it seems like a brand new site.
The second reason for the surprise is that this is a big change in approach. For one, when Bitcoin.com Casino was using the SoftSwiss platform, it looked like the traditional online casino. If the people behind the site wanted a good stream of revenue, going with the tried-and-true approach would be the smart choice.
However, the switch to Bitcoin Games up-ended that. Bitcoin Games uses the Bitcoin gambling site formula. This means it takes advantage of all the advantages of Bitcoin and tries to emphasize them as much as possible. This also means that the players will not need to register, all of the games are provably fair, and that all transactions are quick and fast.
The problem is that this limits the games available. Under SoftSwiss, the site had hundreds of games for players to choose from, be it from NetEnt, Quickfire, Endorphina, and iSoftBet, among other. Now, it only has a handful left.
Some speculation
Considering this change, a lot of people are wondering about the reason for it. One of the biggest reasons could be money. When an online casino licenses a software platform from a payment provider, this is not a one-time deal. SoftSwiss would have been receiving regular payments for the use of their platform and that could end up being expensive in the long run. The company would have also been receiving a part of the revenue from the games.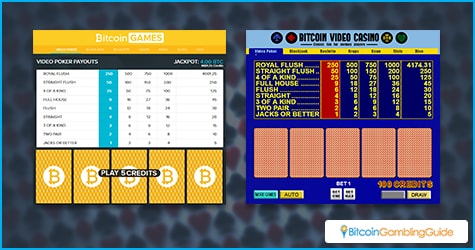 With the new platform, Bitcoin.com would not need to pay that much. The Bitcoin Games API is publically available and does not even need permission to use. Bitcoin.com just needs a good technical crew to maintain and improve the platform, but it would cost much less than the traditional option.
The big question is whether it will be good for the site in the long run. It is still hard to tell. A traditional casino would give sure money, but it would be boring. Moreover, money should not be a problem for a Roger Ver-owned website. If not money, it could be competition.
The latest overhaul may attract more Bitcoin players and make the site unique in the market. However, it will take a few months to fully evaluate the effect of this change on the site.