Europe is a land of interesting contrasts when it comes to Bitcoin and the blockchain. Germany and Russia are officially tough against the presence of Bitcoin in their respective territories; however, other European countries are a lot more accepting about the cryptocurrency.
In fact, a lot of the movers and shakers of the movement come from this part of the world, like the guys behind Bitstamp and the software developers of Endorphina. This is why it is appropriate for the 2016 Bitcoin Conference to be held in Prague, the heart of Europe.
Bitcoin Prague Conference
This year's conference looks to be a fascinating one. There are several topics that speakers will be talking about. First on the list are the prospects of Bitcoin for this year, along with what people can expect from blockchain technology. Financial institutions the world over are struggling to compete with Bitcoin, and they are grasping toward blockchain technology to help.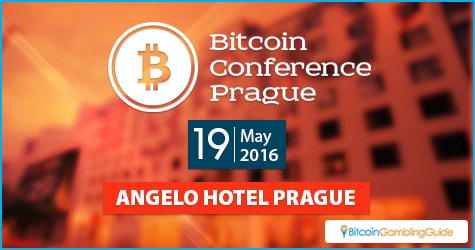 Other topics to be discussed are how effective the security of Bitcoin and other cryptocurrency networks is, the state of potential investments in the Bitcoin world, how Bitcoin regulation is going worldwide, and how Bitcoin has affected the online gambling experience. These are all weighty subjects and will have a lot of people interested in them.
To speak on them, Bitcoin Conference Prague 2016 has managed to get quite a few knowledgeable speakers to chime in with their experience and opinions on these topics. These speakers include Ronny Boesing, CEO of Coinsbank; George Basiladze, founder of CryptoPay, and Meinhard Benn, founder and CEO of SatoshiPay. More speakers will grace the one-day conference this month.
People interested in Bitcoin and industry members are encouraged to drop by this May 19 to witness a sharing of ideas that can help improve the state of Bitcoin and blockchain technology today and in the future.
Bitcoin community to expect more
Last year's Bitcoin Conference Prague was a success, with many coming home feeling happy that they got to attend. The event was full of industry insiders and a lot of them came there to share their knowledge with the many people attending. The Bitcoin world is in a state of growth as the technology is still new and people might need a bit of guidance when it comes getting its full potential.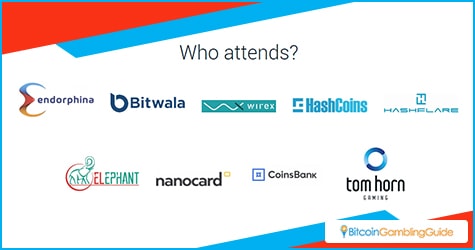 The convention also allowed companies to show off their wares. For instance, last year's conference was also where Endorphina first showed off its hit game, Satoshi's Secret slot. People can expect to see a repeat of this as this conference is an ideal place for companies to present their products to potential customers.
In a similar vein, this conference also presents people looking for investors with a chance to showcase their ideas to the world. The conference will have a "Start-up Alley" which is the ideal place for people with money to invest and individuals with unique ideas can meet so that they can form profitable partnerships. Startups are the heart of the tech revolution and are what help markets grow–something which Bitcoin needs a lot of.