Daily fantasy sports has become a gambling giant in recent years. An evolution of the fantasy sports concept, it changes the formula from having a competition lasting for an entire sporting season to one that just takes a day. Some DFS operators even offer competitions that are resolved even more quickly. In this fast-paced gambling market, the instant gratification that DFS delivers makes it an attractive option for many gamblers.
DFS fever and fallout
First conceived in 2007, daily fantasy sports managed to get through its birthing pains and developed into the billion-dollar industry it now is. The two big operators, FanDuel and DraftKings, managed to grow the market through aggressive marketing and promising big jackpots for winners. It also helps that the DFS community has been fanatical in spreading the word. DFS burst into the mainstream in late 2014 and has become a prominent online gambling market. This, however, has resulted in a problem for operators.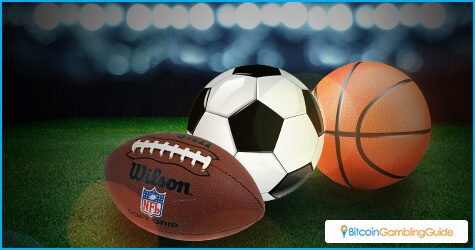 The popularity of DFS managed to catch the eye of the government. US law has been pretty strict about online gambling ever since it cracked down on online poker in the mid-2000s. The Unlawful Internet Gambling Enforcement Act of 2006 or UIGEA restricted money transfers that were for wagering. However, the law exempted fantasy sports games from this classification since it left it up to the states to classify whether DFS was gambling or not. It managed to sneak in under the radar until it became big business.
The result was a series of class-action lawsuits and bans from different states. It did not help that the DFS industry caught flak for its supposedly misleading advertising and sneaky practices by employees. Right now, DFS is on the back foot and is slowly recovering from the recent setbacks.
The Bitcoin factor
This is where Bitcoin comes in. The cryptocurrency hit the scene pretty much the same time as DFS and has experienced the same explosive growth. Nowadays, it has become a major part of the online gambling industry. It has not broken into the mainstream yet, but this might be its big break.
If DFS sites shift their method of payment to Bitcoin, then it solves one of their major headaches. The UIGEA only restricts the transfer of dollars, meaning Bitcoin transactions in Bitcoin sports betting or casino are not covered by the law. This allows DFS sites to sidestep one of the obstacles against their operation.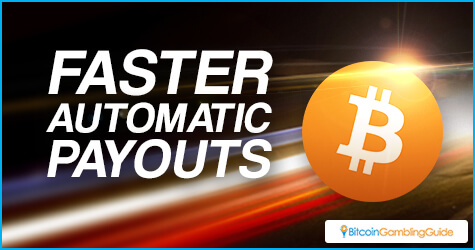 There are other reasons choosing daily fantasy sports and Bitcoin is a wise move. Bitcoin transactions are quicker and cheaper than the normal payment options. Credit cards and payment processors often place high transaction fees on payments and withdrawals made on their network. With Blockchain, these fees are nonexistent.
Bitcoin transactions also make it possible for micro payments. Considering that DFS is about player convenience, paying only the amount you need should be attractive to many people. Finally, Bitcoin transactions are a lot more secure than many options out there. People can be assured that their money is safe thanks to the encryption used by the Blockchain network.
Bitcoin DFS sites would be able to operate a lot better than those who still use traditional means of payment. Bitcoin may be the edge that DFS sites need to beat the competition.