Bitcoin dice made a lot of buzz about a year or two ago, so much that it felt like it was taking over online slots in terms of popularity. While online dice games are far from being out of the Bitcoin gambling world, it does seem that it is no longer a fad. And this is interesting because dice games offer several benefits that make it easy to like and enjoy.
Improving dice betting platforms
SatoshiDice, which pioneered Bitcoin dice betting back in 2011, continues to operate, although with a few hiccups. Ditching the off-chain dice game it was once known for, this Bitcoin dice site now features an upgraded online dice platform that aims to provide an improved betting experience. This is one of the factors that make Bitcoin dice sites worth checking out again.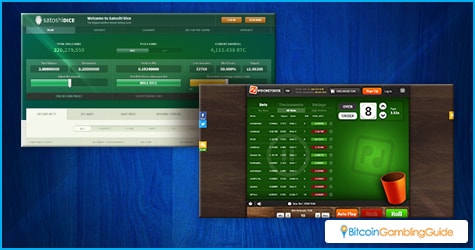 The determination to come up with new ways to make the game more interesting is a trait commonly found on PrimeDice. A popular brand among Bitcoin dice enthusiasts, it constantly develops solutions and transforms its website to ensure player satisfaction. Today, PrimeDice offers manual and automatic betting on its provably fair dice game that is complemented by a faucet. The account can now be protected with a password and entitles players to become an affiliate.
Enhancing form and function
If there is a flaw with Bitcoin dice games, however, it would be the rather monotonous gameplay. The lack of variety is its main enemy, and this is a major concern for operators who offer an online dice game only. This is where creativity comes in.
Due to the similar dice solutions, the operators have the mission to make sure that their dice game stands out from the rest. CryptoGames.io took this seriously and therefore launched a proprietary cryptocurrency dice game that is not only great to look at but also fun to play. The theme stays true to the site's design philosophy, which is perfect for the younger generation of players.
Another outstanding brand in this category is Pocket Dice. It took a step toward a different direction and this turned the odds to its favor. Instead of the standard Bitcoin dice game or software, Pocket Dice features a unique platform where real dice are used to determine the winning numbers. Bettors need to click on the cup to reveal the number shown through two actual dice.
Taking its function a notch higher, Pocket Dice recently teamed up with SoftSwiss and now has its unique dice game carried by different SoftSwiss-powered Bitcoin casinos like BetChain Casino.
The addition of dice to Nitrogen Sports also reflects the game's popularity that even a Bitcoin sportsbook welcomed such game.
Featuring basic but useful specifications
Of course, the basic qualities of a Bitcoin dice must not be left out. First, it promotes micro transactions. The small bet amounts—even the idea of not having to make a deposit—are definitely a plus for online bettors. Add to this the fact that the majority of the Bitcoin dice games, if not all, are provably fair and encourage anonymous betting. Some sites also offer free bitcoins through their moderated faucet.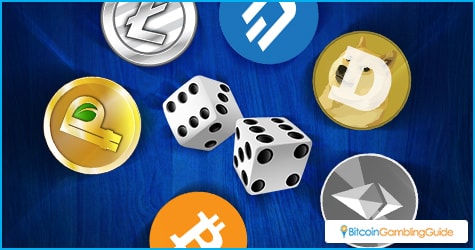 Another factor that truly makes online dice games worth the time and funds is its compatibility with a range of cryptocurrencies. Fortunejack's proprietary dice game can be played using any of the 10 cryptocurencies the casino supports. Crypto-Games.net, on the other hand, also features an online dice game that is playable using a number of altcoins.
No matter how basic these features are, they definitely do their part in making the online dice games attractive, functional, and rewarding. These are the reasons Bitcoin dice does not deserve a premature exit from the Bitcoin gambling niche. Instead, it rightfully warrants more time in the spotlight.