Bitcoin faucets should be a familiar sight to many Bitcoin users from its early days. For most people, this was their encounter with the cryptocurrency. The idea behind Bitcoin faucets was that to encourage people to use Bitcoin. The very first faucet was started up by one of Bitcoin's earliest proponents, Gavin Andresen. His faucet gave away 5 BTC at regular intervals. Back then, Bitcoin was only worth around $0.08.
Modern Bitcoin faucets
Nowadays, even though Bitcoin has become widely established, Bitcoin faucets still exist. Instead of full bitcoins, though, they release satoshis. There are still quite a lot of them around for several reasons. First, Bitcoin still needs the free promotion. Despite being worth nearly $800 each, Bitcoin is still not considered mainstream. Faucets give people an easy way to get BTC and start using them.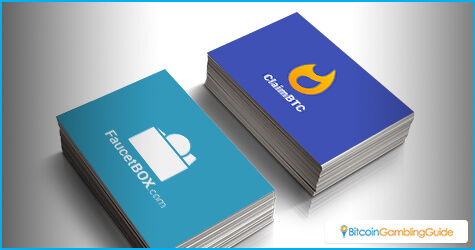 The other main reason for running a Bitcoin faucet is a more utilitarian one. Bitcoin faucets are high-traffic sites and this can be useful to those who want to earn some money. It is hard to beat the lure of free Bitcoin and faucet operators take advantage of this by peppering their sites with ads and services. The more people that pass through, the higher the chance those ads get clicked or services used. It also increases the profile of a brand to be associated with a Bitcoin faucet. The minor sacrifice of a few satoshi is worth it.
ClaimBTC and FaucetBOX
In the past, faucets just asked for a visitor's Bitcoin address and sent off the bitcoins with a simple click. Today's Bitcoin faucets work a lot differently. Two good examples are ClaimBTC and FaucetBOX.
ClaimBTC operates closely to the original faucet concept. People just give their address and they are supposed to get free satoshis. However, there are additional layers. Early faucets were abused constantly, so site owners added anti-robot captchas and withdrawal limits. For ClaimBTC, users get 61 satoshi every 20 minutes. As an additional layer of security, users get their satoshi in an internal wallet first. They then only get to withdraw when it reaches 20,000 satoshi.
FaucetBOX is a bit more complicated in operation. It provides a central point for multiple faucets to send satoshis to. This is because it can be confusing to visit multiple sites and keep up with the transactions. With FaucetBOX, users can visit a single site for their payout. Unfortunately, the site will be disabling its API on Dec. 19 this year, enabling owners and users to withdraw their funds until Jan. 16 next year.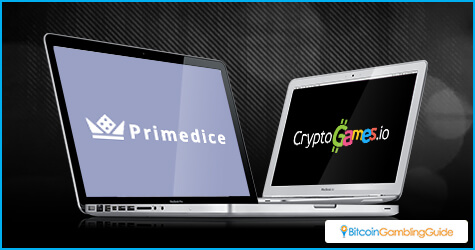 Bitcoin gambling and faucets
Faucets are also an attractive feature for many Bitcoin gambling sites. Bitcoin casinos depend on traffic and a constant influx of players to keep operating. Faucets can convince players to drop by and start gambling by offering a few free satoshis. For players, adding a bit extra to their bankroll is a good benefit.
Primedice and CryptoGames.io are two examples of Bitcoin dice sites that have faucets that payout to a player's account. This is not exactly free money since players need to meet a minimum withdrawal amount and the amount they get is far below that. It does encourage people to play so that they can withdraw their money.
Bitcoin faucets are a great way to start a bankroll, but people should not depend on them if they really want to hit the big jackpot.