Highly popular among numerous users, Bitcoin gambling is not the only sector that continues to catch the attention and interests of the public. The demands for various industries in the Bitcoin market have become noticeable, and this translated to new developments that are a step toward the mainstream acceptance of Bitcoin.
The Bitcoin ecosystem may still be premature when viewed from the mainstream perspective, but this niche exudes potentials that urge companies to dip their toes into investing in the digital currency businesses.
The latest name to join the list of investors is BitFury.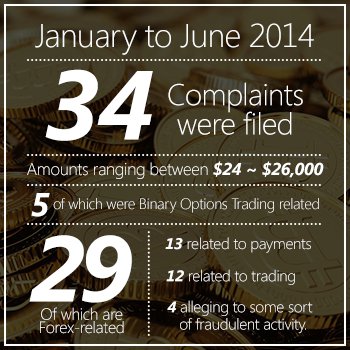 Known for its state-of-the-art Bitcoin infrastructure products, BitFury has started investing in certain Bitcoin processing service and wallet providers.  The leading Bitcoin mining equipment provider named BitGo as its latest beneficiary, making it BitFury's second investment following an anonymous Bitcoin wallet provider.
Through its investment arm, BitFury Capital, BitFury becomes one of BitGo's driving forces in innovating better services and solutions with its multi-signature technology months after its $2 million seed funding round and $12 million Series A round.
As Bitcoin continues to show positive impacts on the market, BitFury Capital Managing Partner Marat Kichikov was quoted, saying:
"We believe the BitGo team will continue delivering proven results as multi-signature solutions proliferate."
Meanwhile, aside from the increasing focus on Bitcoin investments, a pseudo self-regulating organization will be regulating Bitcoin brokers after more brokers integrate Bitcoin forex trading and Bitcoin binary options trading into their services.
Financial Commission, whose aim is to oversee binary options and forex coin brokers, formed a cryptocurrency division to address the demand for trading using cryptocurrencies as payments.
Bitcoin forex and Bitcoin binary options trading have been generating interest within and beyond the trading industry, mainly due to the set of advantages the digital currency provides.
Now, the non-government regulatory body announced that it will be laying out rules and guidelines that will make Bitcoin and altcoin trading fair, safe, and transparent.
Although having these two Bitcoin financial instruments–forex and binary Bitcoin–regulated may restrict brokerages, this move clearly signals that more attention is being allotted to cryptocurrencies even in the world of trading.
Traders who wish to indulge in forex trading can check out the services available on Nova Forex Trading.