Bitcoin lottery remains to be one of the favorite betting activities online, and this is evident with the growing market for this niche. In fact, another platform is readily available for everyone to place their bets on.
Bitcoin Fortune takes pride in its simplistic concept and straightforward betting that banks on provable fairness. Our CoinPoint correspondent spoke with its developer, who then shared his insights on Bitcoin gambling legality and his projects.
You run a Bitcoin lottery site. How did you first get interested in using cryptocurrency, though?
In 2012, I developed a marketplace for freelancers. I started to look at standard payment processors: PayPal, Skrill, Payooner, etc. However, most of these systems have enhanced identity and solvency verification procedures (requiring confirmation of an international debit card, passport, bank statement..) that I can't provide due to my location in Tunisia. So, I searched "PayPal account Blocked" on Google and found out a forum where users were talking about Bitcoin.  And then, what an enlightenment it was! No transaction fees, no outrageous identity verification, no third party service. In 2013, a rebuilt my website HTML Ninja entirely   to work with Bitcoin. This is was my first experience with Bitcoin as a web developer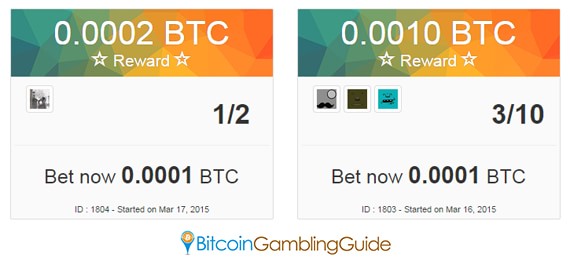 And after that website, you created Bitcoin Fortune. How long did it take you to launch a Bitcoin gambling site?
I developed Bitcoin Fortune from scratch in one month. The best thing with BTC is it's very easy to integrate in any web platform, especially with blockchain.info API.
What makes your lottery game better than the rest of the betting websites out there like a Bitcoin casino?
Bitcoin Fortune is a simple, basic, and provably fair lottery game. The principle is quite simple: you can bet or create a game and the system will pick a random winner from each game. Anyone can run this script; you do not need to have a budget, and it can easily be hosted. It is different and simple that anyone can understand the concept.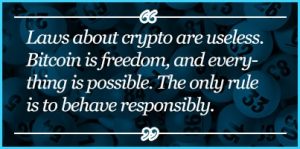 Other than simplicity, does Bitcoin Fortune offer attractive deals like promotions and an affiliate program?
Periodically, we offer some free satoshi to our players. We also pay 0.0001 BTC bonus for every friend who sign up with Facebook through the referral link. Also, they receive 0.0002 BTC for each friend's deposits.
Since you launched this website, what have been the best accomplishments you've had?
The most surprising thing is that its system works perfectly and that users are playing, winning, funding, and withdrawing BTC from the first day of launching.
You mentioned earlier the benefits of having Bitcoin as a payment method. What do you think it needs to become a more prominent and effective payment system?
As a Bitcoin addict, I think that cryptocurrency needs to be the international way of payment and a standard in e-commerce.
What are your plans for Bitcoin Fortune? Are there other projects in the works?
I'm also looking for investors and partners. I have others projects that need more resources to grow my future startup.
That sounds promising. Before we end this, though, I'd like to know your thoughts on gambling laws and the legality or regulation of Bitcoin and other cryptos.
Laws about crypto are useless. Bitcoin is the freedom and no one can control your wallet. With the democratization of web industry and Bitcoin technologies, everything is possible.  The only rule is to behave responsibly.
Insightful. Thank you very much!