The North Carolina Bitcoin bill, formally known as the Money Transmitters Act, has passed another hurdle and is on its way to the State governor for approval. The passage of this bill has been watched attentively by Bitcoin supporters in the US.
As one of the first bills seeking to recognize Bitcoin legally in the country, it is an important piece of legislation for Bitcoin's further development. Formally called Bill 680, the Money Transmitters Act was sponsored by Sen. Rick Gunn last year. It has been moving through North Carolina's legislative circuit for the past few months for its approval.
Last May, North Carolina's House of Representatives voted in approval of it with over 117 votes in its favor and just three votes against it. This June, 42 out of 45 members of the Senate voted in support of the bill. This means that it will now be going to Gov. Pat McCrory for final consideration.
Broad sources of support
The enthusiastic support for the bill is one of the drivers behind how fast it is moving. One of the groups that are supporting this bill is the business sector. Bitcoin is an excellent medium of trading and has been encouraging a lot of businesses to grow. The Chamber of Digital Commerce, an advocacy group focused on online businesses, has been glowing in its praises for the bill, especially in how it was crafted.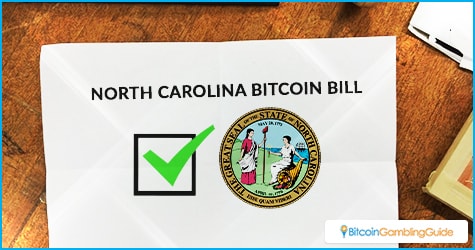 The regulations set forth in the bill were developed in close coordination with local businesses using Bitcoin and other cryptocurrencies. This has resulted in reasonable and business-friendly rules that can only benefit businesses. In contrast to the other extant Bitcoin regulation in place—New York's BitLicense—it is a lot more friendly and encouraging to businesses.
Another pillar of the bill's support base is IBM. The business giant has become one of blockchain technology's biggest supporters and sees the bill as a way to propel interest in blockchain uses. The bill can also be a possible way to educate the masses about blockchain technology and encourage its further use, something that IBM has become very interested in over the past year.
More legitimacy, opportunities
This bill can mean a lot for Bitcoin. One of the biggest hurdles facing the cryptocurrency right now is its legal status. Legislators the world over have struggled on how to integrate Bitcoin into their economies, considering that Bitcoin does not have the support of any sovereign government. Some governments have suppressed it like Russia, while other countries are leaving it alone. This bill can be a guideline on how to reasonably deal with Bitcoin, both putting regulations on it and giving it enough freedom to encourage business growth.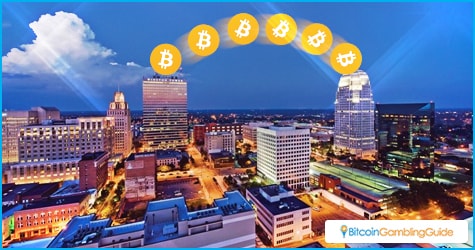 North Carolina also benefits a lot from this bill. North Carolina's forward thinking will have Bitcoin businesses seeking to set-up shop in the state. This would be good for tax revenue. In addition, the bill mandates that businesses working with Bitcoin need to get a money transmitter license. The state will charge $1,500 to apply for a money transmitter license, while a yearly renewal will cost $5,000.
Overall, this bill will be a win-win situation for everyone. All eyes will now be on Gov. McCrory to see if the bill passes muster.
As for Bitcoin gambling, online bettors who prefer to use the cryptocurrency are guaranteed to experience friendlier processes in transacting with Bitcoin markets, including online exchanges and other services.