Bitcoin muscles into the gambling industry. Its superior advantage over fiat currency makes it the most used payment option for many players.
Even some of the most successful casinos in Las Vegas are not able to create the same level of gambling experience as other online casinos. This is partly due to the regulations of most country's government on online gaming. Thanks to how Bitcoin disrupts gambling, online gambling casinos continue to flourish.
In fact, Satoshidice surprised the iGaming sector when almost half of the transactions made in Bitcoin were bets for its provably fair Bitcoin dice game. A daily average of 12,400 bets per day was also recorded back in 2013.
Likewise, reports said that Dragon's Tale paid more than 400,000 BTC during its first three years in the business. This amount converts to about $44 million.
Bitcoin improved online casino payments
Bitcoin is a decentralized currency where there is no central office behind the money. The government does not regulate the digital currency. This causes Bitcoin payments to work differently from fiat payments.
When an online casino player makes a deposit or withdrawal with fiat currency, his money goes through a lot of stages before it reaches the operator. The money undergoes a series of the process between the player's bank and the operator's bank. A third-party company organizes this process to make sure the right amount of money exchanges hand.
On the other hand, Bitcoin transactions do not need to go through a complicated process or a middleman to organize the transfer. When a player makes a deposit or a withdrawal, two Bitcoin wallets use the private keys to record the transaction.  The record of the transaction is in the blockchain, which is accessible to the public.
Bitcoin gambling has come a long way, and it continues to improve the iGaming landscape.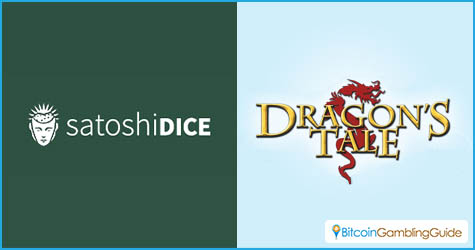 Advantage over fiat currency
The transaction of a fiat payment option takes a long time to complete. Transaction fees are needed in a fiat payment to cover the expenses of the bank and the third-party company. If the player sends money to an offshore or foreign casino, the transaction can take longer to finish. Players might also need to pay other fees to convert their fiat currency into the one that the casino uses.
Bitcoin bypasses the usual process of a fiat transaction. This makes it possible for Bitcoin transactions to be faster than fiat transactions. Players who are withdrawing their winnings from popular gambling sites can receive it in their Bitcoin wallet within an hour. Since there are no third-party companies in charge of Bitcoin transactions, players do not pay any transaction fees when making a deposit with Bitcoin.
The technology behind Bitcoin makes it possible for games to be transparent to their players.  Several Bitcoin casinos and games powered by SoftSwiss use the provably fair feature. This feature allows players to see if the results are random or not. Provably fair gaming makes it virtually impossible for operators to cheat through their games.
Unlike a regular online gambling site, a Bitcoin casino does not require players to use any personal information. Anyone can also buy and use Bitcoin without using any personal ID or identifications like credit cards. Bitcoin makes it possible for people to play anonymously to protect their identity and become the biggest winners in Bitcoin gambling.