Maltese Prime Minister Joseph Muscat proposed in the CEPS Ideas Lab 2017 that Europe can be the first Bitcoin continent in the world. This is one of the five other ideas he proposed during the event.
For many casinos that have a license with the Malta Gaming Authority (MGA), this should be something worth following. The acceptance of Bitcoin in Malta can create many opportunities for operators around the globe.
Embracing cryptocurrencies in Europe
Muscat's proposal of accepting Bitcoin or other cryptocurrencies can give new life to Europe. Recently, the European Union has gone through many socio-economic pressures. This includes Brexit from last year. Muscat proposed that there should be financial mechanisms for certain blocs who are planning on exiting the EU.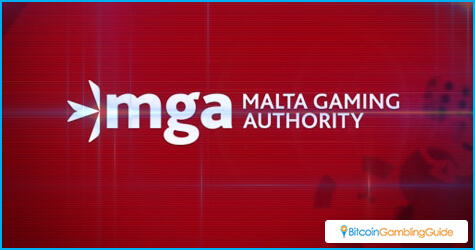 Many financial institutions are only catching up with the cryptocurrency technology. Only some institutions are seeing how blockchain technology is efficient and transparent than traditional fiat transactions.
Muscat said:
"My point is that rather than resist, European regulators should innovate and create mechanisms in which to regulate cryptocurrencies, in order to harness their potential and better protect consumers, while making Europe the natural home of innovators."
Gambling regulations and the state of Bitcoin in Malta
MGA regulates different gambling solutions like sportsbook, horse race betting, poker rooms, bingo rooms, online casinos, and lottery sites. Private operators can sign up for a license as long as they are not offering a lottery product.
The gambling authority also made some changes in its policy in June last year. These changes included policies on audit requirements, cloud environment, and hosting servers outside of Malta. The Maltese government was planning on modernizing its online gambling rules by introducing a gambling legislation.
The government does not have any regulations or laws to watch over Bitcoin transactions. This is why many MGA-licensed casinos are unable to take in Bitcoin.
Opportunities for iGaming companies in accepting Bitcoin
The prospect of a regulating office to recognize and accept Bitcoin is not that far off. UK Gambling Commission already recognized Bitcoin payment for its licensed casinos like NetBet. However, this office does not hold a candle to the MGA's global reputation.
MGA is one of the highly respected iGaming jurisdictions around the world. Its acceptance of Bitcoin can encourage other regulators to do the same. It can even popularize the use of bitcoins in gambling sites. Malta's acceptance of Bitcoin could encourage many fiat casinos to consider taking in Bitcoin.
EXANTE, a regulated investment broker for Malta, said:
"The acceptance of the Bitcoin as payment method would no doubt help popularize it among online casinos and gamers while also attracting Bitcoin casinos that currently use FIAT currency."
BitStarz, a Bitcoin casino based in Malta, showcases the benefits for operators whose casinos accept both fiat and bitcoins. This Bitcoin casino processes conventional real-money payments while also taking in and paying bitcoins through Cubits.