In spite of housing a large population of Bitcoin users, the US seemingly remains firm to its idea of negating Bitcoin's growth in the region. This is unfortunately evident through mainstream media's consistent depiction of the cryptocurrency as a 'shady' element within society.
For instance, Bitcoin became a familiar subject among average consumers in the country after being constantly affiliated with demoralizing news like the Silk Road trial and the Mt. Gox scandal.
Other than experiencing sporadic negative publicity, Bitcoin's growth is also hindered by the US authorities.
After the passing of New York's BitLicense, a large percentage of Bitcoin-operating firms and startups residing in the state have halted their operations and relocated their offices for good, which reflects the role played by BitLicense in market success for Bitcoin startups.
Considering these detrimental factors, Bitcoin's fighting chance for acceptance in the US seems to be hanging by a thread, especially if the Bitcoin market in New York will serve as the basis. This cryptocurrency will certainly not prosper if its soil keeps on showering it with judgments without consideration.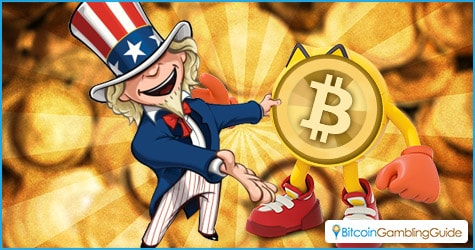 Fortunately, Bitcoin-dedicated businesses like Genesis Mining are now doing their respective efforts in order to save Bitcoin from sinking deeper into the deep abyss. The cloud hashing company formulated an eccentric and catchy Bitcoin awareness movement that would perhaps change Bitcoin's adverse reputation among conventional spectators.
Hashtag for a cause
To make its advocacy a success, Genesis Mining has integrated a well-known symbol to its campaign in order to captivate the attention of the orthodox market.
Carrying the tagline '#ExploreBitcoin,' the cloud mining corporation has spread numerous posters, billboards, and signs that display various information, selling points, and advantages of using Bitcoin.
One example of which sells the ability of Bitcoin in conducting money transfers:
#ExploreBitcoin

IT SHOULDN'T COST MONEY TO SEND MONEY.

Send Money for Free with Bitcoin. Anytime, anywhere
 According to Genesis Mining CEO Marco Streng, this movement is not for the benefit of his company, but is for enriching Bitcoin status residing in the mainstream's consciousness.
He also suggested that instead of rebutting unfavorable criticisms given to Bitcoin, the cryptocurrency must share the effort of pushing Bitcoin to greater heights:
"We know stepping out and doing this campaign will generate criticisms from the community, and that's fine. We'll take it. But instead of spending your time talking about us, why not put those efforts towards raising awareness about Bitcoin? The community constantly fights and criticizes each other. Why not put all that energy towards helping push Bitcoin forward?"
The #ExploreBitcoin movement will be shared through various urban settings and will remain active in the months to come. If this campaign becomes a success, it is possible for Bitcoin to gain more ground in the US soil.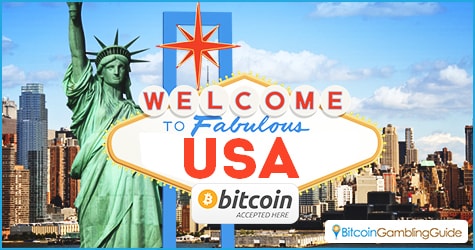 Bitcoin movements impact growth of industry departments, including Bitcoin gambling
The prime beneficiaries of Bitcoin awareness campaigns such as #ExploreBitcoin will give a moralizing boost in all the departments of the Bitcoin ecosystem, including the Bitcoin gambling industry.
Although the US possesses a strict protocol with regards to online gambling, Bitcoin gambling may still thrive if Bitcoin consumers are fully aware of the designs of the cryptocurrency. After all, if Bitcoin operates freely in the country, Bitcoin casino and betting sites will certainly benefit from that flow.
If this is bound to happen, Bitcoin consumers based in the US will be able to responsibly utilize their cryptocurrency, which will eventually shower Bitcoin with positive notes that will change the views of the country's authorities.
Nevertheless, every campaign like Bitcoin awareness through sports and other gambling activities is of great help to every cryptocurrency, may it be Bitcoin or altcoins. If society openly assents to this innovation, these negative connotations will long be forgotten.
Meanwhile, another fun and refreshing way to explore Bitcoin usage and its potential in the mainstream market is through CoinFestUK 2016.