Bitcoin is a technology that is changing a lot of industries. One of these industries is the online gambling market. An essential part of the online gambling experience is the method of payment. In the past, online casino operators were dependent on bank transfers and credit cards.
With more developments in technology, though, operators have been able to find other means of payment via e-wallets and other payment processors. However, a lot of these are still dependent on credit cards and access to banks. This is where Bitcoin comes in.
Bitcoin payment flexibility
Bitcoin casinos and gaming sites have been popping up in recent years. This includes stand-alone websites like Crypto-Games.net and full-fledged casinos like BetChain Casino. Bitcoin may have started out as a niche payment option, but it is quickly becoming a powerful presence in the online gambling scene, with even long-time casinos starting to accept Bitcoin.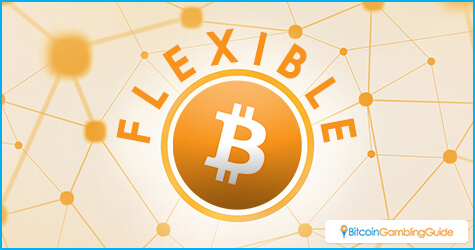 The main reason for Bitcoin's acceptance is that it is a very flexible payment option. Traditional payment methods greatly limit an online casino's market. This can be traced to restrictions and regulations that are meant to ensure that no fraud occurs.
Bitcoin does not have to deal with any of those regulations and potentially opens up a wider market for online casinos. For example, an estimated 2.5 billion people worldwide have no access to conventional banking options, resulting in them being not being able to access an online casino.
However, with Bitcoin, they would have access to a way to make online payments as long as they had an online connection. Bitcoin also opens up the market to those where usual payment processes are not considered trustworthy like Pakistan and Indonesia. These markets can potentially be very lucrative once they are properly tapped.
Bitcoin does not just open up new markets, but also improves the experience of already open ones. Bitcoin technology can enable people to make withdrawals in minutes what would usually tak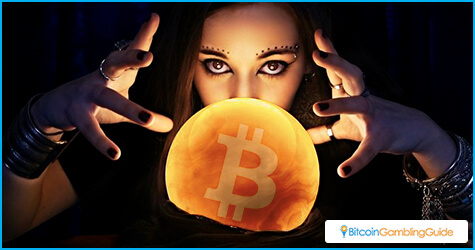 e days. Deposits are also a lot easier, encouraging people to increase their bankrolls. Bitcoin also allows for flexibility in betting. With quick fund transfers, bettors can switch from betting on sports to Bitcoin gambling at casino tables. This increases the amount of betting options a player has.
Bitcoin also allows for micro transactions. Usual deposits have high minimum amounts, but Bitcoin can allow for deposits of as little as €0.01. Without prohibitive third-party fees and charges, online gamblers do not have to spend hundreds of dollars or euros every time they want to gamble.
A long way to go
Bitcoin, however, will not be replacing fiat currencies just yet. For one, operators who want to use Bitcoin must act responsibly and define strong AML and KYC standards so that the cryptocurrency will not be associated with fraud. Additionally, the volatility of the currency may make it unattractive to those who want more stability in their funds. Technological and legal hurdles may also curtail further adoption.
Bitcoin has a made a good beginning. It will be interesting if it will manage to keep its momentum.