Bitcoin has a certain appeal to the gambling industry. Thanks to its borderless nature and instant transactions, cryptocurrency has become much more than just a digital form of cash. For online casinos, it is almost a godsend. But do brick-and-mortar casinos think along those same lines?
Bitcoin makes sense for physical casinos
In this day and age of robberies and theft, dealing with large sums of money is anything but convenient. This is particularly true for casinos, where millions of dollars are on the premises every single day. This is a significant security threat that should not be taken lightly.
Granted, casino owners can take matters into their own hands by partnering with a security firm to pick up cash every so often. At the same time, this service comes at an additional cost. It requires some logistics management as well. Not an ideal situation for any party involved.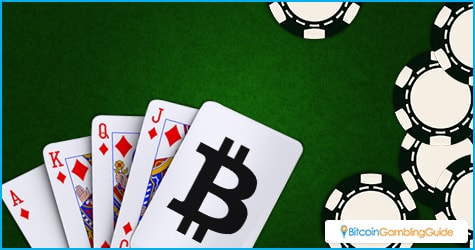 Luckily, there is a quick solution to this problem, and it is called Bitcoin. Due to its borderless nature, it allows casino owners to cater to an international crowd at no extra costs. No one is saying Bitcoin has to replace any of the existing payment solutions, as it can be an additional payment option for everyone who prefers using cryptocurrency.
One of the misconceptions surrounding Bitcoin is how many people feel this is an anonymous form of payment. Cash is more anonymous than cryptocurrency has ever been. Plus, if casinos want to, they can always record customer details when someone uses Bitcoin in physical casinos for gambling.
Bitcoin is accepted in Vegas already
Not too many people are aware of how Bitcoin is already accepted by various physical locations in the Las Vegas area. In fact, some new places joined the Bitcoin ecosystem over the past few weeks, including Las Vegas Teeth Whitening Center, H&H Pool, and Amusespot. All of this seems to indicate there is a thriving Bitcoin ecosystem in the city, and the only thing missing on this list is a casino accepting cryptocurrency payments.
Speaking of casinos, both the D Las Vegas and Golden Gate Casino accept Bitcoin payments for staying at their hotel accommodations. When these locations joined the Bitcoin ecosystem, there was a bit of trepidation by the owner.  After all, one never knows what to expect when dealing with such a niche payment method.
But things turned out rather well, and both locations were seeing their share of Bitcoin transactions back in 2015 and beyond. Part of this success can be attributed to the 16 Bitcoin ATMs installed throughout Las Vegas today. This goes to show there is a vibrant Bitcoin community in the Las Vegas region.
More casinos should accept Bitcoin as an alternative payment option, though. It is difficult to say what it will take for them to do so. Success stories from other people do not seem to help much right now. All of these are to create a bigger Bitcoin ecosystem. More educational efforts would certainly help a lot, as there seem to be some misconceptions that may need to be cleared up.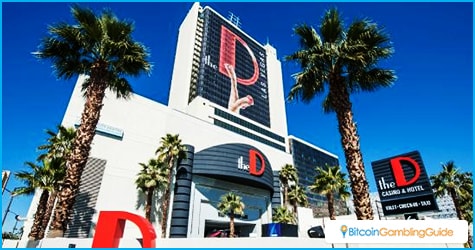 Among these misconceptions are regulation, whether Bitcoin is money, and how it can be converted to fiat currency with relative ease. Bitcoin regulation in Las Vegas is non-existent right now, making it legal to accept cryptocurrency. Moreover, Bitcoin functions like how regular money does, as users have been able to buy and sell goods and services around the world with it for several years now.
When it comes to converting Bitcoin payments to fiat currency, there are several merchant solutions to choose from. A quick comparison of the three popular options—GoCoin, BitPay, and Cubits—will showcase their strengths and weaknesses, as well as the benefits they bring to online and offline business.