Disruptive technologies are the buzzword of the decade. Being disruptive means shaking up the status quo and that is what they do. They also happen to open up a lot of new markets and opportunities.
Bitcoin is all about disruption and it is slowly changing how people do business on the Internet. Developed in 2009 by the pseudonymous Satoshi Nakamoto as an electronic cryptocurrency, Bitcoin has made a lot of waves since its introduction. It has also affected a lot of industries based around the Internet.
One of the industries that have been greatly affected by Bitcoin's emergence is iGaming. Online gambling is very dependent on online payments. In the past, this was mainly the province of credit cards and e-wallets. However, Bitcoin changes iGaming as the cryptocurrency managed to become a solid payment alternative.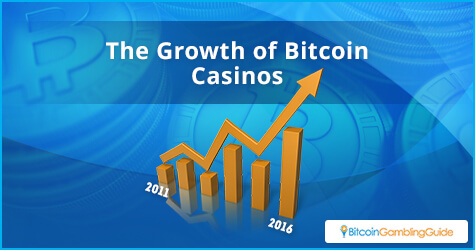 Sneaking through barriers
One of the main advantages of Bitcoin right now is that there are still no solid regulations about cryptocurrencies. There has been minor language in some pieces of legislation, but no international agreement. This is different compared to most fiat money transfers, which have a whole lot of laws and regulations placed on them. This ranges from KYC laws to anti-money laundering laws. These laws make normal transactions expensive and slow. This is where Bitcoin comes in.
Bitcoin skips all of the legal barriers and allows for efficient depositing and withdrawal of funds. There are no fees or delays to hinder them. Online casinos that accept Bitcoin transactions can do in minutes what usually takes days for fiat-run casinos.
It also makes it easier for smaller gambling sites to operate. Usually, getting payment processing services requires a lot of jumping through hoops, especially when it comes to credit card payments. However, with Bitcoin, all that a gambling site needs is a wallet address to start taking payments.
The result is an explosion of gambling sites as single-game and small-scale sites have flourished. This includes Bitcoin dice sites like Primedice and SatoshiDice. With zero fees on transfers, even small gambling operators are experiencing profit. No need for a large startup fund to open an online Bitcoin casino. All operators need is a bit of know-how and some capital to start operations.
Becoming a bandwagon
Bitcoin's ease of use has also been noticed by bigger casinos. A lot of the larger casinos are adopting Bitcoin because it opens up a new market to them.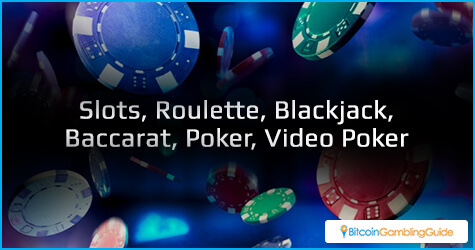 Bitcoin allows for anonymous international transfers and this allows casinos to circumvent one of the main restrictions that online casinos face: country limits. Licensed casinos are often prevented from accepting money from particular countries or regions for legal reasons. However, this restriction is only applicable to fiat currencies.
Bitcoin is not covered by it and this has made it a new favorite of big online casinos. It increases their potential customer base while also making it easy for online gamblers to make bets on various games, which encourages them to play Bitcoin slots, roulette, blackjack, and more.
Bitcoin's influence is clearly being felt in the iGaming industry and it is quickly changing how the industry operates today.