An improved online gambling experience awaits players catching the winning hands on Bitcoin poker sites running on the upgraded Enterra poker software.
Now on version 2.2, the turnkey online poker platform recently released a number of updates that provided clients with several options, all of which are available for the Bitcoin network version.
Included in the updates are improvements on the actual gameplay like the addition of the player's ability to make a straddle and the availability of anonymous tables, together with a few gameplay fixes.
According to Enterra:
"Very few online poker rooms allow players to make a straddle today though it is a very desirable option for skilled and high stakes players."
It also added that novice bettors will be at the advantage through the anonymous feature, which will hide valuable data like stats and notes from other players.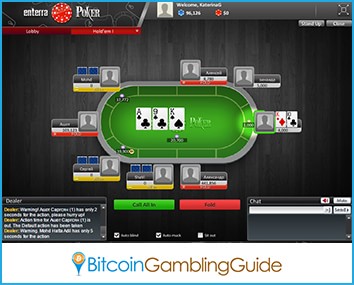 Other than these two, the upgraded poker software also enables Enterra clients to split tournament prizes among certain players, depending on the setup of the Bitcoin poker site.
In terms of security, the new version made possible the option for two-factor authentication, which is designed to ensure that both accounts of real-money and Bitcoin poker players are safe from online threats.
Improved animation for desktop Bitcoin poker games
One of the new developments on the Enterra poker is the much improved aesthetics that promise smooth and better animation. This upgrade is only available in the downloadable desktop client, though.
As such, the newly launched poker site by BetVIP will be among the beneficiaries of this software update. Debuting on the Bitcoin poker scene in March this year, BetVIP Poker requires players to download the software for either Mac or Windows in order to play poker with Bitcoin. This means that members of this poker room may experience the upgrades rolled out.
Meanwhile, it can be recalled that the defunct Satoshi Poker was bought last year by the management of BurnTurn Poker, which was only recently opened to the public. Part of the sale was the Enterra Poker desktop client package and software license, but it seems that BurnTurn opted to use an open-source poker platform instead.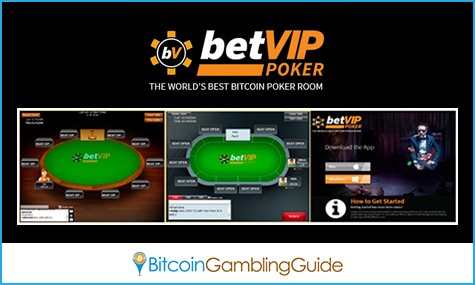 Support for Bitcoin poker continues
Enterra has been in the business of software development since 2001, and its poker platform has helped numerous entrepreneurs who wished to venture into the iGaming industry.
Initially catering to real-money clients and poker rooms, Enterra made a bold move when it launched a Bitcoin poker network in April last year. The package included a poker room, up to 12 poker game types, different limits, and tournaments.
Likewise, with the native mobile application being groomed for a release in the next weeks, Bitcoin poker players can expect their favorite poker sites running on Enterra to provide HTML5 games for iOS, Android, and Windows phones.