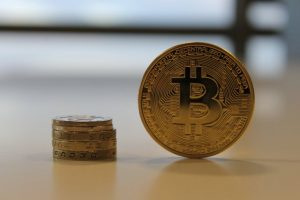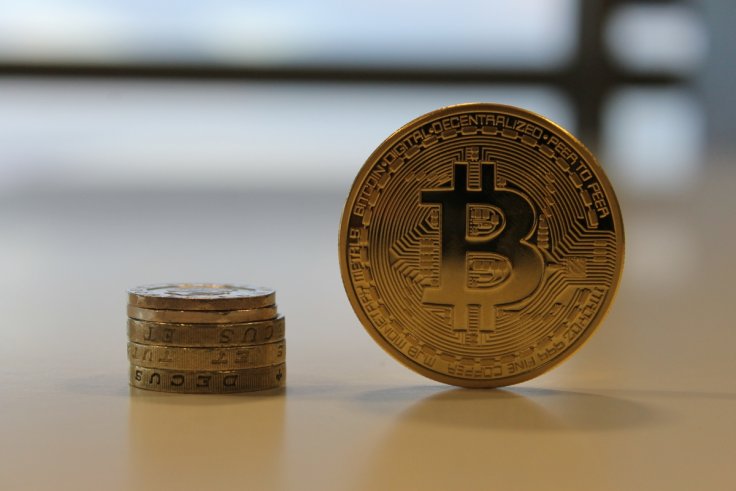 The value of bitcoin has broken through another mark. This time, the price reached $1300 and went to $1,343 as a new all-time high and surpassing the record from March 2017. The move comes after several weeks of uncertainty related to the rejection of BTC as a potential major investment means.
For anyone who is holding this digital currency, the news is good, especially for those who use the services of online BTC casinos and other places that accept BTC. The same is true for those who made a substantial investment into bitcoin and the broader community of developers who are working on new applications not just in bitcoin but is the broader domain of blockchain tech.
However, while the news appears to reign in some of the recent fears, it also opens up several questions about the future of bitcoin price and its momentum. Mainly, many are wondering where will the price go in the coming months and what impact can this have on the idea of bitcoin finding its way into other domains. This notion is especially important when it comes to its role as a potential competitor with other big traditional currencies on the global level.
Expected Upward Momentum
At this moment, most analysts are in agreement that the bitcoin price will continue to steadily rise and that this upward momentum will be preserved for some time to come. There are several factors that are used to support this idea. Firstly, there is a level of technological progress in the broader space of cryptocurrencies that is equating into consumer confidence. Secondly, bitcoin is finding its way into emerging markets with a level of constant success that is also presenting itself as a drive that is boosting the price.
These are just some of the positive factors that are providing the platform which is allowing the price of BTC to climb 200% year-over-year. But, history has shown that growth rates like this one are not sustainable over the long-run. For the shorter timeframe that is ahead, many believe that the $1,500 is going to be a ceiling around which the BTC price will stabilize. But, there is no hard consensus on this issue.
Instead, some are pointing to yuan as a relevant factor in the process of attaining a stable BTC price. Here, the ¥8,000 could be an important benchmark on a psychological level, which would be around $1200 and a bit below the current trading values.
Bullish Projections
While some are more conservative with the potential BTC price, others are bullish when it comes to its future. That is the reason why many are gauging the price of $2,000 as something that would be a reasonable target for this asset.
The price of $1,500 is also somewhat on the bullish side being that there are no clear indicators that the domain will see any important positive changes that could bounce the price up in the coming months. But, as the case of the current boost clearly shows, the good news are not particularly important for some price jumps, as much as there is no negative news coming from other quarters, especially the legislative and regulatory domains.
Here, the fate of Chinese trading companies and BTC exchanges still hangs in the balance, but this obviously is worrying the market less and less. Any new tightening from the People's Bank of China could be problematic, but there appears to be a widespread belief that this cannot roll back the prices in any significant manner.
A Pause to Come
For the short-term, it appears to be that traders will pause at the current level for some time as they try to figure out the upcoming momentum. This wait-and-see approach showed itself as very useful on a number of previous occasions so there is no reason to think that the current situation will be any different.
At the same time, there is a sense that this move will not only be reasonable but also necessary for the bitcoin community. If it does not materialize soon, many are worried that the price rise will end up being too much of the upward momentum that is going to be too fast to sustain. Additionally, there is no consensus on the issue of when will the traders beginning pulling in profits from this change and how will this affect the price.
As of now, most bitcoin traders believe themselves to have a bullish mentality when it comes to the long-term strategies. This means that for them, the price can only go up and any pause is simply a waypoint on a continued and unabated upward trajectory.
Alternative to the Fiat Currencies
While bitcoin is still not there yet, there is a clear goal that is shared by all who are engaged in the community – bringing BTC to a level where it can be perceived as a legitimate alternative to fiat currencies. This idea might have seen ridiculous just a few years back, especially having in mind the crash of 2013, but now, it is anything but.
A big factor in this comes from outside of the bitcoin domain – ether has made huge gains in its value over the period since its launch, which clearly showed the public that digital currency is not a one-network deal.
Now, many are seeking to diversify their portfolio by moving into digital currency and unlike just two years ago, they have two strong alternatives. Networks like Zcash and other smaller altcoins might be some distance behind, but they are definitely riding the same wake created by bitcoin.
Yet, there is a strong feeling that the governments of the world still have a huge say in this process, but also a level of control that no network can fight against. For example, the EU can decide that digital currency wallets must be connected to the holder's ID, rendering the idea of anonymity useless. In China, the national bank can stifle much of the trading while it decides how will it regulate this financial area.
Because of this, there is always a lingering feeling that the price of digital currencies can be easily disturbed by an unexpected legislative move in some of the more relevant nations. As the price climb continues with BTC, many are too aware that it could end abruptly if, for example, particularly bad news comes out of China.