Bitcoin gaming is also aimed at spreading the liking for Bitcoin among people. It is hoped that when people play games to receive Bitcoin rewards, they can appreciate more its worth. When people think of Bitcoin games, most of the time, they think of online gambling. However, it is possible to enjoy Bitcoin gaming without the need of betting anything. Several app developers continue to develop non-betting games that encourage people into using Bitcoin.
Play for fun and learn about Bitcoin
There are several mobile gaming apps that can encourage Bitcoin use. One of the most popular ones right now is Bitcoin Billionaire. In this app, players are Bitcoin enthusiasts starting out with nothing more than a cruddy computer and an abandoned office. They then need to start clicking to earn the needed bitcoins for future upgrades.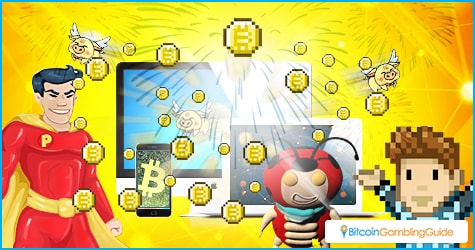 Each tap will get the player bitcoins to spend on potential earning bonuses and making the office look great. It does have a sense of humor about it. When players have tapped enough times, the game sends the player into another era by ripping through the fabric of space and time, sending the player's avatar to various historical eras.
That is just one example of an app that encourages Bitcoin use by making it seem like a fun affair. There are other apps out there that actually give out free bitcoins. Unfortunately, they can be hard to track down. These "faucet" games have a short shelf life and often end up closing down quickly. People who manage to find one of these games are advised to play them as much as possible to get the free bitcoins.
Meanwhile, there are other non-gambling-related games that can help in promoting the use of cryptocurrencies and even of the blockchain technology. Spells of Genesis was launched last year, and it quickly became a popular blockchain-based trading card game. Likewise, Bitcoin Plays Pokemon showcase the use and benefits of Bitcoin.
More games with Bitcoin rewards in store
Fortunately, another app has come down the pike from developers. Inspired by SEGA's Chu-chu Rocket, Meat Games has managed to create a great little game called The Bitles to introduce Bitcoin to a younger generation.
The basic rules of the game are simple: players are supposed to guide some beetles across an obstacle field to the other side. There will be a variety of obstructions, ranging from water pits to moving enemies. Along the way, the beetles can collect some bitcoins.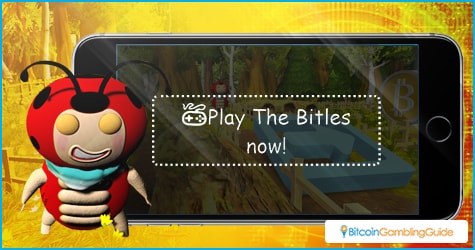 The best element of the game is that the collected bitcoins can then be added to a player's Bitcoin wallet. The game also gives out a daily reward to those who play the game. The developer hopes that spreading around the wealth would be a good way for the young people playing the game to adapt to Bitcoin.
Games like The Bitles go beyond online gambling and can attract even non-gamers into taking up the Bitcoin banner. People can expect to see more of them in the future, along with FlapPig and The Ponz, among others.