It is about time online gambling operators consider integrating Bitcoin into their platforms and make it one of the primary payment methods available to bettors.
Due to the current tumult happening in the traditional finance sector, particularly in the credit card department, Bitcoin now poses a number of great advantages that benefit both consumers and business owners.
These advantages are highly applicable to the iGaming department as well since almost the entirety of online gambling sites operates on credit cards.
Credit card monopoly yields increase in fees
The conventional financial landscape is now facing a predicament among credit card providers
American Express, for instance, placed all its efforts to maintain its position as a leading credit card provider alongside Visa and MasterCard. But this proved to be more challenging as American Express faces severe market pressure that might cause it to exit the race.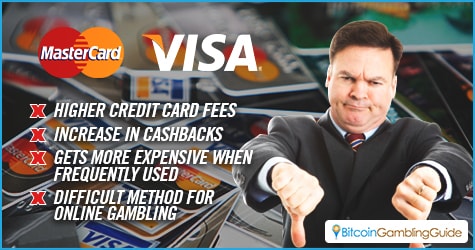 Fidelity Investments, the long-time partner of American Express for 12 years, opted to team up with Visa instead as one of the newest partners. This development further marred American Express' future, especially that it endures significant profit losses from losing a deal with Costco Wholesale Group.
These force the credit card provider to have a difficult time recuperating, leaving Visa and MasterCard as the two prime options for credit card holders.
Although the decrease of credit card choices may look like an advantage for consumers, this scarcity certainly breeds ludicrous competition between the two brands—creating a monopoly even.
Now that Visa and MasterCard are the only viable options in the credit card market, users must expect an upsurge in transaction fees and chargebacks.
These factors are certainly discouraging for users and industries, especially those that use credit cards on a daily basis. Take the iGaming industry for example.
Given that online casinos still choose to not expand its payment methods, it will not take long for patrons to drop its support for the industry due to high credit card fees.
In addition, the online gambling industry will experience drought in regard to platform expansions because of the same reason. High chargebacks mean larger amounts of payments from operators.
Decentralized network to save the iGaming industry
Even before the looming hike in credit card fees, Bitcoin displays its undeniable benefits to the online gambling market.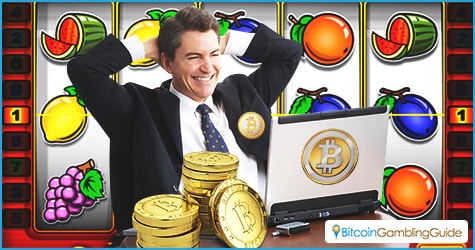 This is the reason some of the fiat-operated gambling platforms have already adopted Bitcoin as an alternative payment method. Also, more online casinos like LimoPlay and Princess Star choose to accept both real-money and Bitcoin deposits.
Bitcoin payments in online casinos are processed the same way with credit cards, and this makes it an easy alternative.
Still, the ultimate selling point of this payment method is that it is known to be a decentralized payment network. Unlike credit cards that report to financial institutions, Bitcoin empowers users with full authority of their funds while also providing them with instant withdrawals, anonymous transactions, and provably fair gaming—features readily available in Bitcoin casino and other cryptocurrency gambling websites.
This prime advantage means that users do not need to comply with transaction fees or any other financial charges structured in the traditional market landscape.
The acceptance or adoption of cryptocurrency payments will therefore significantly reduce the operational damage the ongoing dilemma among credit card companies will bring upon online casinos in the long run.