Online gambling enthusiasts now have the means to ensure that their bitcoins are safe with the gambling sites they are playing on. As long as they see the BitcoinGG trust seal on the website of their favorite casino, poker room or sportsbook, there is nothing to be worried about every time they spin the reels, play cards, or bet on sport matches.
BitcoinGG continues to take responsibility for fostering a dynamic Bitcoin gambling environment, and launching its newest service of granting online gambling sites a Certificate of Trust is the latest method to achieve this goal.
The BitcoinGG Certificate of Trust therefore is solid proof that the brand deserves the loyalty and trust of the Bitcoin gambling community, and this cause begins today.
BitcoinGG Certificate of Trust
The trust seal benefits both the players and the brands in varying degrees, but it all leads to the creation of a healthier and safer online gambling market.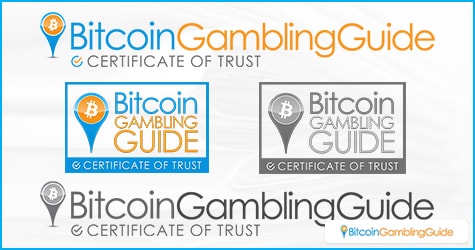 Online gambling sites accepting Bitcoin that acquire this seal are guaranteed to benefit from the several advantages in store for them. For one, this Certificate of Trust verifies the safety and security of the players on the site—these are the bettors who constantly place deposits and play games while also enjoying the promotions offered to them.
The seal also ensures the players that the brand is proactive in catering to their needs, is honest, and is transparent with the changes—positive or negative—with the developments and challenges the brand goes through. Moreover, it reflects the brand's determination and willingness to solve issues and concerns in order to promote a harmonious and player-oriented online gambling environment.
All in all, the BitcoinGG Certificate of Trust reaffirms the brands reputation in the Bitcoin gambling sector, and therefore presents them as one of the casinos, sportsbooks, poker rooms, and other online betting sites that promise a quality gaming experience.
How to get the trust seal from BitcoinGG?
All Bitcoin gambling sites are qualified to apply for the Certificate of Trust, but they must first meet the standard requirements.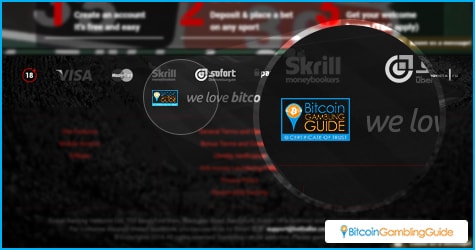 Qualified brands must be active upon the application for the trust seal and must display the ability to provide the online gambling community with quality Bitcoin gambling services. More importantly, they must first be evaluated by the BitcoinGG team, and one way is through the brand reviews on board. An above average review rating also increases the chances for the brands to receive the BitcoinGG trust seal.
Other than these, the brands must be capable of addressing the issues and concerns of the players, specifically those filed through the Complaint section of BitcoinGG.
All qualified brands are invited to register an account with BitcoinGG to create a brand representative account. Successful applicants will receive the seal and will place it on their website as a mark of their excellent online gambling services that have also earned the nod and trust of BitcoinGG.