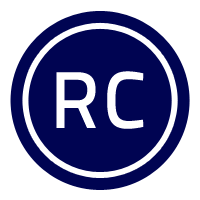 Robocoin, the digital kiosk for bitcoins has finally arrived.  First surfaced at a Bitcoin Convention in San Jose, California, it allows clients to buy and sell bitcoins for cash – easily and instantly. With this Bitcoin ATM, bitcoin transactions on just the street corners will soon be possible.
Brothers from Las Vegas, Mark and John Russell, are the people behind this bitcoin kiosk. It has been claimed that building this machine, "was just a natural extension of what they are already doing," as stated in an article; since, they manage a software company which powers more conventional ATMs.
Being a total ATM with elective biometric security, Robocoin can be placed by in-store, on the street, or in the place of business. More than that, it is unified with Bitstamp and Mt.Gox, and exchanges are managed real time. Clients can now purchase bitcoin with U.S. dollars and other 60 different currencies by just signing in and depositing their bills.
To start purchasing bitcoins, the customer will put the cash deposit into the device. It can generate a bitcoin wallet for the clients to put their money there, or they can opt to give the machine their preexisting wallet address. A QR code will be printed as a receipt of transaction. In just 10 minutes, they will have their bitcoins after the Bitcoin network pushes their transaction through.
On the other hand, in cashing the bitcoins, the QR code is needed back to the Robocoin machine. It is a must to scan it and then, it will dispense your concrete money. Compared to the usual bitcoin exchange of three to four days, Robocoin will make any bitcoin transactions almost instantly.
However, even though there are still uncertainties surrounding this contraption, the Russells are certain that they do not want to operate this on their own. Indefinite financial regulations on bitcoins are the main factor for this. As what Mark Russell specified, "We wanted to be a business that sold digital code for money, but now they're classifying bitcoin as a currency or a commodity; so, we're in a bind." Hence, they will sell the machines to 'operating partners' for $18, 500 as a launch promotion and will later rise to $ 20, 000 after September 2013.
In lieu with this, Robocoin CEO Jordan Kelley says that, 'Response has been swift to today's launch.' This bitcoin ATM have been ordered for dozens on different locations from all over the world. Also, it has had numerous inquiries from third world countries, specifically those who are experiencing volatile currencies since they see bitcoins as an easy and harmless way for the citizens to defend themselves from extensive inflation.
The first Robocoin kiosk will open in Vancouver later this year and as according to the plan, will spread quickly subsequently. As what Kelley indicated, "We think Bitcoin is the future of currency. It's democratized and authority-agnostic, and now it can be on every corner and accessible to the masses."