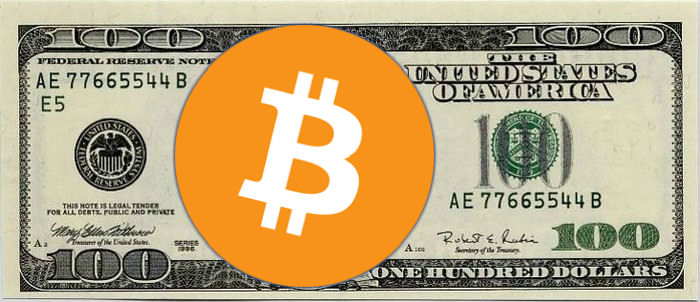 "Bitcoin is again on its way up" – this statement aptly describes the price of virtual currency, Bitcoin, as it proved to soar once more. Recently, the price of bitcoin crossed the $100 mark worth giving an exchange of 1BTC equals to more than $100, which can be considered a good surge after it hits as low as $70 in the exchange rate.
The crypto-currency Bitcoin has gained popularity due to numerous perks it gives to people who utilizes these digital coins. By using bitcoins, transactions over the cyber world are made almost instant, ubiquitous, and anonymous.  And since the supply of bitcoins is limited, the more demand for these virtual coins, the higher its price will ascend.
The price of bitcoin is one of the most unpredictable things in the market. To date, at the beginning of March 2013 and in just six weeks, bitcoins made a great rise from a low of $35 to a high of $250. And after several months, its price had a roller coaster ride and reduced to $70. And now, bitcoins again proved that it can again make a surge that will sure hit for crossing the $100 mark worth.
As the price of bitcoins increase, those who are speculating with bitcoins are sure to be over the moon since this will definitely give a great gain. These speculators have increased their profits several times more than the risk they took off. Also, this can also be a great time trade bitcoins in the bitcoin trading markets to make a good profit.
Due to this event, it is speculated that the demand for bitcoins will be higher; hence, the price will still continue to soar. More and more people are expected to utilize as well as aim to earn bitcoins. If there are good opportunities like this, the best thing to do is grab it, as what like Charlie Shrem, a 23-year-old turned into millionaire because of bitcoins, "The early guys are the ones that run everything. In this space, how long you've been around matters."