Operations of a leading Bitcoin exchange were temporarily ceased last Friday after a yet-to-be-identified individual or group illegally accessed its hot wallet.
The popular Hong Kong-based exchange Bitfinex promptly warned its customers to avoid depositing funds into their accounts until the investigation over the hack was completed, reasoning that its hot wallet keys may have been compromised:
"Although we keep over 99.5% of users' BTC deposits in secure multisig wallets, the small remaining amount in coins in our hot wallet are theoretically vulnerable to attack. We believe that our hot wallet keys might have been compromised and ask that all of our customer cease depositing cryptocurrency to old deposits addresses."
Reports on the equivalent value of the 0.5-percent loss, however, show varying figures, but the amount lost may be more or less not that significant, and therefore, can be easily shouldered by the company, according to its official statement.
Meanwhile, shortly after the incident, reports surfaced online that the suspected wallet address of the hacker was spotted.
According to posts on Reddit, a certain address received over 1,400 BTC, but the identity of its user is yet to be known.
No investigations have been finalized as of writing, but Bitfinex assured its customers that it is now using a new, fail-proof hot wallet to avoid incidents and attacks of the same kind.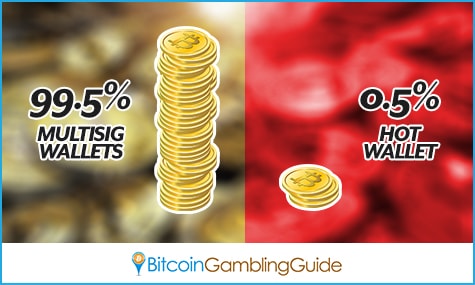 Modernized services and security
The recent hack on this Bitcoin exchange made it the latest victim, shortly following the mishaps of Bitstamp and Coinapult.
However, an intensified Bitcoin exchange security and overall better services can be expected from Bitfinex once it has completed its integration with the AlphaPoint platform and technology.
It was only last month when the first stage of its migration was completed, and therefore, it is still working on developing its features and enhancing its online exchange services to maintain its lead in the Bitcoin exchange market.
Bitfinex hack sends signals to the Bitcoin gambling industry
If a Bitcoin exchange can be compromised, then so do Bitcoin gambling sites. Therefore, it is imperative to ensure tight security on the end of the operators and the players.
There have been several reported incidents when a Bitcoin casino or a Bitcoin dice site was hacked, often leading to their shut down. These cases, along with those of the Bitcoin exchanges, should already serve as a lesson for the Bitcoin gambling sites longing to stay in the business for a longer period.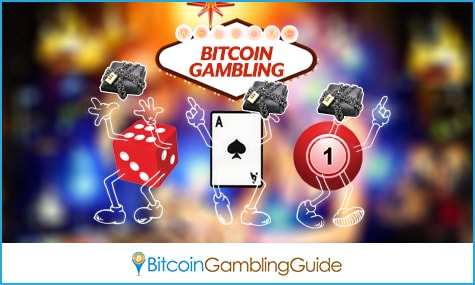 In order to achieve this, however, they must first ensure that their players' funds are securely stored in cold wallets that require multiple signatures. Moreover, it is imperative to have hot wallets that are also protected against attacks similar to the Bitfinex hack incident.
With the increasing growth of the Bitcoin gambling industry, creating a safe, hack-proof gaming environment is only necessary in order to contribute to a problem-free experience also mastered within the Bitcoin exchange sector.