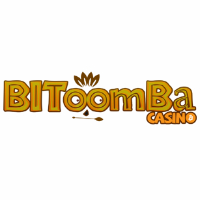 Bitoomba Casino recently announced of its black friday 2013 special as well as the launch of their bitcoin powered baccarat game.
Black friday this year attracts a lot of attention towards bitcoin as its value recently sky rocketed to more than $1200 for bitcoin. This information along with the growing popularity of bitcoin in the past year makes this black friday even special.
Black friday takes place this year at the 29th of November marking the day after thanks giving and is characterized with special sales, discounts and promotions to attract buyers and maximize the profits from this special day.
Bitoomba announced a special black friday promotion which takes place until the 1st of December 2013 offering 200% first deposit bonus for new players joining Bitoomba as well as 111% deposit bonus for existing players.
On top of that Bitoomba announced of their Bitcoin Baccarat game launch as well as the upcoming release of their Bitcoin Blackjack game.
Bitoomba casino has been operating since early 2013 offering players variety of bitcoin powered games. Players can deposit with BTC and withdraw their winnings back in BTC. At the moment Bitoomba offers 5 different slot machines, a Roulette, their newly launched Baccarat and Blackjack to go live next week.
Bitoomba offers 2 languages: English and Chinese and accepts players world wide.