Bitstamp is one of the most trusted Bitcoin exchanges in Europe. They are one of the few exchanges that are fully licensed and have had a steady five year growth for their investors.
Crowdfunding campaign
In December last year, Bitstamp was looking to secure $1.2M of crowdfunding investment and backing through a BnkToTheFuture campaign. The campaign has a 50 day period for people to invest or back Bitstamp's pitch. The funds will go towards improving their services and find new ones to benefit current as well as existing customers. The Bitstamp team is also looking at making their site more secure than before with the funds.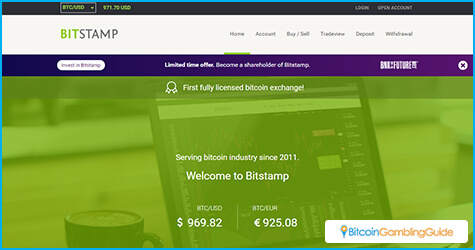 Qualified investors will receive two percent of Bitstamp's equity. Those who invested less than $10,000 are qualified for Class B shares. Investors who paid more than $10,000 will receive a class A share. Class A share offers them several benefits as well as voting rights.
Recently, Bitstamp is able to surpass their initial goal with more than 21 days left in the campaign. Nejc Kodrič, Co-founder and CEO of Bitstamp, sees the success of the funding campaign is a validation to his company's mission. The funds will help the company continue on its path to providing a quality exchange service to many different customers.
Nejc Kodrič stated "Our successful BnkToTheFuture campaign will enable us to focus more of our attention on new, unexplored markets, and to implement some exciting new features (like new trading pairs, for example) and functionality to our site. We will continue to put our users first and make sure that our platform offers advanced solutions in a user-friendly manner."
Bitstamp background
Bitstamp is a Bitcoin exchange that has allowed people to trade Bitcoins since 2011. Their number of traders and trading volume has consistently grown over the years. Recently, they ranked number seven in total volume of Bitcoin traded in Bitcoinity. They are nearly at par with the popular Kraken exchange.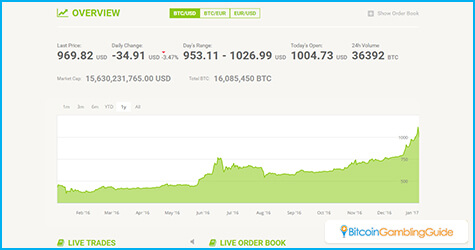 The company was a victim of a hacking incident in 2015. They lost 19,000 Bitcoins from the attack. After the incident, Bitstamp integrated a multi-signature wallet technology from BitGo to their site. This technology helps to decrease the likelihood of a successful hacking attempt by adding a security layer to both its hot and cold Bitcoin wallet. Even after the incident, Bitstamp experienced a rapid growth in traders between 2015 and 2016.
The Payment Institution License was given to the company in 2016 by Luxembourg. The license lets them find a new market within Europe. The funds Bitstamp will receive from the campaign can help them expand their reach across the region.