New games are a good addition since it gives more variety for an online casino. Variety is key because it can help stop players from becoming bored with the current mix of games available.
BitStarz, one of the best Bitcoin casinos out there, fully welcomed the addition of the high-quality slot games developed by iSoftBet. This is in pursuit of creating the best gaming experience for its players.
A well-known game content provider, iSoftBet is a good choice to have in the library. It has produced a number of attractive games that are sure to be quick to become one of the top Bitcoin slots for the players. Slot games can seem repetitive if not handled properly, but iSoftBet has managed to create a lot of unique games by using the right themes and few modifications to make each new release a special one.
Branded and unique iSoftBet slots
Bitcoin casino players will find over 50 new iSoftBet slots on BitStarz, most of which are based on the popular movies and TV shows. These include the branded slot games, like Basic Instinct, Nacho Libre, Beverly Hills 90210, and many more.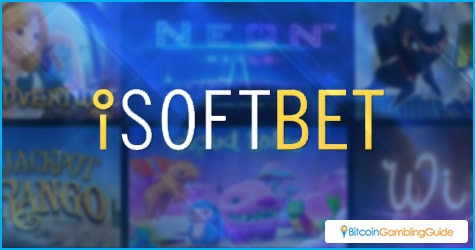 iSoftBet recognizes having a branded game means that they should reflect the brand they represent. This means each of these games prominently display images from the movies and even have specific bonuses that evoke the film or movie. For example, the Nacho Libre slot gives you a bonus of specific wrestlers show up in a spin.
Moreover, there are the games that were the product of the iSoftBet team's creativity and expertise. These are all fun and unique slots that boast interesting themes, which have become one of the brand's selling points.
The MegaBoy slot, for instance, takes the players back to the time of 16-bit video gaming with its pixelated art and synthesized music. Another is the Ninja Chef slot, which has players slicing and dicing their way to creating the perfect sushi dish. With 50 such games added to BitStarz's large game library—including the Alice Adventure slot, the Neon Reels slot, and the Wisps slot—players will have more reasons to keep playing in this casino.
Free spins and slot bonuses
With all of these new slot games, players will want to try them out, making this the perfect time for BitStarz to ensure non-stop excitement made more thrilling by great bonuses and promotions.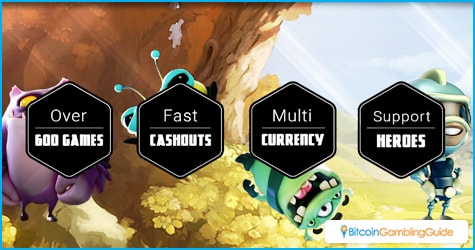 The first deposits from the new players will have free spins on specific games so that those new to the site can be introduce to slots without spending any cash. These free spins are joined by more freebies all throughout the week.
Every Wednesday, BitStarz gives away free spins for specific games. When the registered bettors make a deposit of at least 50 mBTC or €20, they will receive 20 free spins in the specified slot game. Moreover, avid fans of online slots can watch out for the next Slot Wars for more fun and prizes on top of the amazing list of Bitcoin bonus deals.