BitStarz has been around for some time now and it has made a good name for itself in the past few years. However, in the highly competitive world of online gambling, it can be hard to set oneself apart from the crowd. Through its recent efforts, BitStarz has managed to show a lot of online gamblers that it is the place to be when playing games. This can be seen in what the BitStarz site has to offer.
Big winnings and great promos
First, there are the big wins that the site provides. All casinos claim that they offer large payouts, but these are often just potential wins. People will need to see a casino really give out the jackpot. BitStarz showed it can deliver when the casino paid out around 95 BTC to a player last year. This is the biggest that the casino has ever paid out in Bitcoin and at that time it was around €20,000.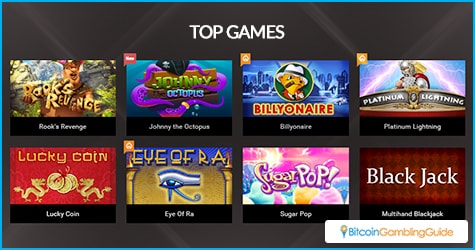 A player with the username "badwinner" took home the 95 BTC payout. He had been playing one of the most popular slot games in the casino, the Lucky Coin slot. He managed to get five scatter symbols in one spin, resulting in the jackpot. With the promise of big winnings, a lot of players have flocked to the site.
Second, the other attraction that BitStarz has for potential players are its lucrative promos and bonuses. The site has an interesting welcome package. Players' first four deposits receive a bonus. They range from 50 percent to 100 percent and have a max limit of 2 BTC. BitStarz ever throws in 180 free spins. That is just the beginning, though.
BitStarz delivers additional promotions to keep players gambling and to keep them interested. There is Rook's Double Cash, which is only applicable when playing the Rook's Revenge slot. Players who get five red masks in a straight row will get to double their win. The Slot Wars would be attractive to those who like to play slots. All they need to do is play slot games and those who wagered the most get a prize.
In addition to these two big promos are Free Spin Wednesday, which gives out free spins at slot games, and Reload Monday, where a player\s first deposit for the week gets an added bonus.
New games
Besides the perks and potential winnings, BitStarz has also proven itself to be an entertaining game site. This can only be reinforced by its recent partnership with iSoftBet. The software developer has a good reputation as a game developer and adds quite a few interesting titles to the mix.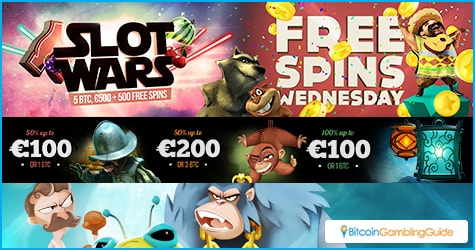 Branded games like the Basic Instinct slot, the Platoon slot, and the Love Guru slot are just a few of the licensed games that will be sure to catch people's interest. In addition, iSoftBet products like the Alice Wonderland slot, the Neon Reels slot, and the Ninja Chef slot have all been huge hits.
With big winnings and great games being offered, BitStarz has become one of the better Bitcoin casinos to go to.  How it will outdo itself, however, remains uncertain, but the Bitcoin gambling community can expect it to be grander than before.