Bitcoin is yet to be officially banned in Russia, so censoring a series of Bitcoin-related websites becomes highly questionable.
This is the mindset of BTCSec founder Ivan Tikhonov, who was among the representatives that appeared on the Sverdlovsk Oblast Court for a hearing regarding the Russian government's censorship of the websites.
He was quoted stating:
"One should remember that cryptocurrencies are not banned in Russia for now, and no information concerning them cannot be considered as information forbidden for distribution within the Russian Federation. I believe they stand to win."
It can be recalled that the Ministry of Finance proposed last year to ban the digital currency within the Russian jurisdiction beginning 2015.
However, even with the proposed draft barely nearing completion, the country's media regulator started to deny access to several websites that are related or dedicated to Bitcoin.
Included in the list of blocked Bitcoin websites are bitcoin.org, bitcoin.it, and hashbitcoin.ru. There are other websites reportedly also censored by the government, but only representatives from two affected sites turned up in the hearing.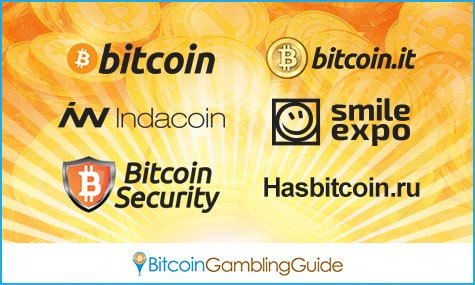 Conference organizer still pushes for information dissemination
Joining BTCSec in defending their legal rights are representatives from Smile Expo, a private body that organizes expos and conferences dedicated in a wide array of topics, including virtual reality, robotics, and cryptocurrency.
While Tikhonov's camp claimed that public Bitcoin discussion should still be allowed despite the pending decision to ban cryptocurrency, Smile Expo made its point clear that its website generally serves as the medium to forward the conferences it holds, and not as a tool to promote cryptocurrency.
To this date, this company has lined up events that deal with Bitcoin like the recently concluded Bitcoin Conference Russia, which was held earlier this month. Meanwhile, Bitcoin conference Prague will open on May 14 and this year's Russian Gaming Week is scheduled for a two-day run in June.
With these two websites attending the hearing with a hope to have the decision overturned, a new development regarding this matter is expected to bring positive news upon the next session on May 15.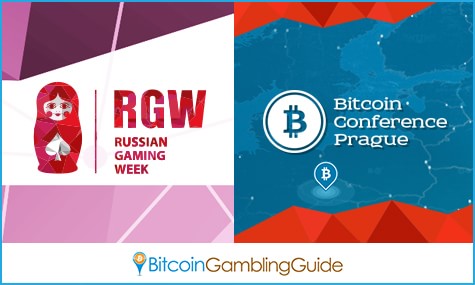 Bitcoin still in gray area for Russia, even in gambling industry
Meanwhile, the recent censorship of certain Bitcoin websites in the absence of the law clearly posits the gray area the cryptocurrency market and technology are in. The same applies to Bitcoin's role in the online gambling industry. But this is bound to change as it becomes an option being considered.
Smile Expo's Russian Gaming Week on June 3 and 4 will feature a discussion that will explore the viability of Bitcoin gambling in Russia and its impact on the online gambling market.
The gambling industry in the country will be facing developments as new gambling zones are being set up and online gambling and sports betting have been legalized.
The main question now, though, is whether Bitcoin will earn its spot in Russia's thriving gambling sector or will it be deemed illegal, thereby shunning the benefits Bitcoin can bring to the market.
In the event Bitcoin gambling receives the green light, which may unlikely be anytime soon, more Bitcoin casinos and betting sites are expected to become the newest havens for gambling aficionados in the country. Online venues optimized for the Russian language—FortuneJack, BetChain Casino, and AdmiralCoin to name a few—will definitely generate new players in no time.
Meanwhile, a series of Bitcoin conferences are scheduled to take place in Russia, Czech Republic, and Ukraine, with the Bitcoin Conference Kiev 2015 eyed in September.