Many of the major countries in Latin America recently made online gambling legal last year. Bodog is taking a chance by tapping into the region's gambling market with its own poker room software.
To help with the Bodog expansion, the gambling site proudly becomes the first in its category to process Bitcoin for both deposits and withdrawals. Bodog, which uses the Bitcoin-powered Betting Partners affiliate program, looks to attract more players in the region with the help of the benefits of the digital currency.
Opportunities in Latin America
Bodog is setting its eyes on Latin America, specifically Mexico and Brazil. Mexico has an old law that allows any form of gambling. Mexico allows local residents to play in any gambling establishments as long as they are not under the influence of alcohol or are of legal age.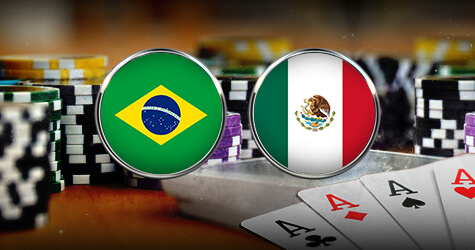 There are no regulation laws in Mexico that restrict its residents from playing in any online casinos. This is why many online gambling sites are successful in the region.
Brazil, on the other hand, does not allow any form of gambling. However, the country is still using the old gambling law. There are currently no laws in Brazil that state that online casinos are illegal.
Online poker rooms can thrive in Brazil. This is due to the country's view on poker as a game of skill and not a game of chance. There are no regulations for poker sites. This allows any poker rooms to set up shop in the country without acquiring a license.
Bodog is still testing the waters in Latin America. The company will have its poker room software available for both Mexico and Brazil players. Should the company see success with its poker software, it might also extend its sports betting and casino offerings to the two countries in the future.
Ed Pownall, spokesperson of Bodog, said:
"The LatAm region has long been seen as a growth area for the online gaming industry but we felt leading with poker was the best point of entry as we have made such a strong name for ourselves in this arena."
Bitcoin support
Bodog now offers both fiat and Bitcoin transactions in its casino, making it the first in its circle to be a fiat and Bitcoin gambling site. The company sees a very promising future with the cryptocurrency because of its benefit.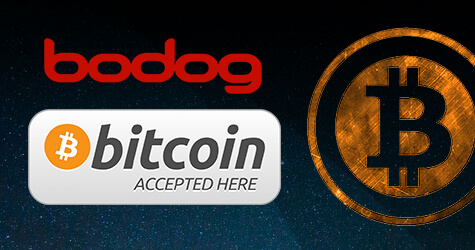 When a player uses any traditional fiat payment option, his money goes through many different hoops. This process takes a considerably long time to finish, which is why the player need to wait for one to three days to get the money. On top of the long wait time, the process is not free. Either Bodog or its player will need to pay the transaction fee.
Bitcoin does not have to go through the same hoops as any fiat payment options. Both parties receive their Bitcoin within an hour. There are virtually no fees on a Bitcoin transaction. The Bitcoin payment can attract Mexican and Brazilian players to Bodog's Bitcoin poker room because of these advantages.