The online gambling industry is a very profitable one. With billions of dollars in possible revenue, a lot of people want to be part of the action. One of the larger sections of the industry is online poker. Ever since the boom of the 2000s, online poker has seen large amounts of popularity that only took a minor hit when the American government intervened. Even then, international poker playing is still going strong.
This is why online poker is the ideal field for the introduction of the new cryptocurrency, Breakout Coin. With Breakout Poker, the developers of the Breakout blockchain network have an ideal platform to introduce their altcoin to the world.
This is especially important because the Breakout blockchain network is supposed to be focused on the gaming market, with its sights aimed at the $42 billion revenue generated by online gambling, and the even larger $96 billion of the video gaming industry.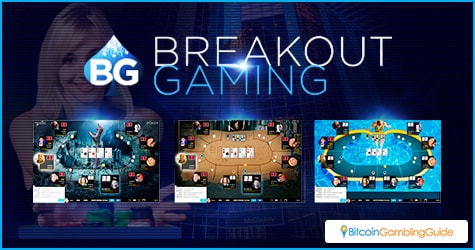 Breakout Coin background
Originally called the BRO Coin when introduced in 2014, Breakout Coin (BRK) has developed into a forward-looking cryptocurrency that would be ideal for online gaming, whether it is for gambling or micro transactions. An all-star team of cryptocurrency and gaming experts has been hard at work for over two years to deliver a smooth transaction platform.
As the group's press release says:
This team includes lead developer James Stroud, PhD., a co-founder of CryptoCertify, a cryptocurrency auditing and certification company, Paul Kim, with 25 years of experience in IT, computer science and gaming, Randy Kim, a professional poker player with 20 years' experience in Los Angeles casino management, and Gian Perroni, an iGaming executive with over 18 years of online gaming experience.
Breakout Coin seeks to provide a seamless way for users to make transaction across various gaming sites. People can win BRK at an online casino and immediately spend it on a video game site to buy some skins or even actual games. This would create a constant demand for the altcoin, ensuring its value for the long term.
In addition, the Breakout blockchain was developed with smart contract implementation in mind, allowing for side chains to ensure that all transactions are kept enforced.
The next step
Breakout Poker is another step in the Breakout blockchain strategy. Breakout Coin is currently sold in the platform's second big sale, which will allow for more of the currency into the market.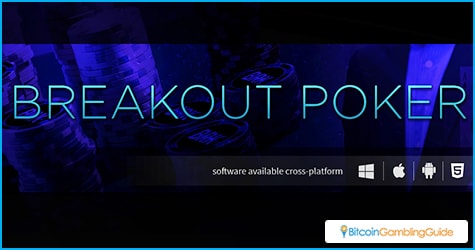 As a gaming site, Breakout Poker will give buyers a place to spend their BRK when the sale ends in July. Developed for maximum accessibility, players can either play via a downloaded client or on an HTML5 website. The site also offers some of the most liked poker variations like Texas Hold 'Em and Omaha. Additionally, when it finally opens its doors in July, players will be treated to great promotions and excellent customer service.
Poker is just the first step for Breakout Coin. Plans are already in place for an eSports website and a digital game store. Interested people can get in on the ground floor and have a stake in the altcoin by buying during the Breakout Coin sale on Bittrex.