Bryan Micon is coming home, but there will be no fun parties to welcome him.
The former chairman and operator of the closed Bitcoin-only poker site Seals With Clubs is scheduled to return to the US on Thursday to face the illegal gambling charge filed against him two months ago in the state of Nevada.
His defense lawyer David Chesnoff said Micon will appear in a Las Vegas court for the state's first Bitcoin poker site case. It can be recalled that Nevada Attorney General Adam Paul Laxalt announced in a press conference that the Bitcoin poker site operator was to face a Class B felony charge due to the operation of an unlicensed interactive gaming system.
Apparently, the arrest warrant was recently withdrawn by a judge, allowing Micon to set foot once again on US soil after his four-month stay in Antigua.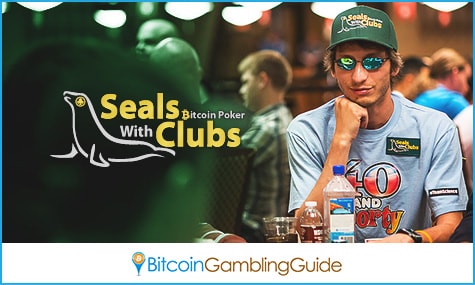 Negotiations seem to pay off
The initial charge will place Micon, if found guilty, in prison for 10 years, along with the $50,000 fee. However, it appears that this will not be the case since Chesnoff and Nevada Prosecutor Samuel Kem seemed to have come in terms to lessen Micon's sentence, if Bryan Micon pleaded guilty.
There are speculations that a plea bargain may be in the works and that it would benefit both Micon and the authorities. How the negotiations would exactly unfold, though, remains uncertain until the court hearing on Thursday.
Regardless, the recall of Micon's arrest warrant and his agreement to face the charge may hint that the theories on the outcome of the hearing may be true. Chesnoff, from the popular Chesnoff & Schonfeld law firm in Las Vegas, is known for successfully defending the Malaysian businessman and poker player Paul Phua against the federal illegal gaming charges.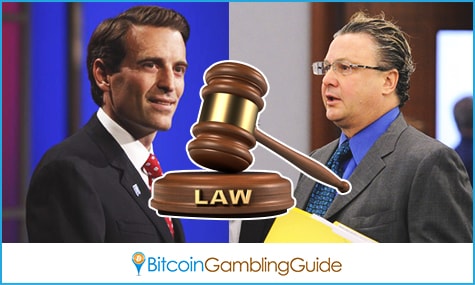 Bitcoin poker lives on
What was then the largest site for Bitcoin poker, Seals With Clubs is but a memory today after it permanently shut down earlier this year. Micon reportedly last operated the defunct poker room on Feb. 9, following the raid of his home in Nevada.
Since then, the site encouraged its patrons to withdraw their remaining balance, and invited them to the new poker site Micon dubbed as Bitcoin poker 2.0.
Now operating under the name SwCPoker.eu, Micon's newest Bitcoin poker site continues to provide players from across the world with poker games and tournaments straight from Antigua.
It registers more than 100 players as of writing, but SwCPoker is yet to overshadow the performance of its predecessor.
With the court hearing set days from today and when Bryan Micon returns, the Bitcoin gambling community now awaits how this chapter unfolds, especially the implications the verdict will have not just on the state of Bitcoin gambling in Las Vegas, but also in that of the US.